Search Results
62 Mushers have currently signed up for the 2016 Iditarod Sled Dog Race.
You have helped raise $29,657.  Thank you so much! "The Iditarod Trail Committee is deeply saddened with the loss and tragedy which has befallen those affected by the Sockeye Fire. The Sockeye Fire area is primarily in the town of Willow, the epicenter of dog mushing here in the State of Alaska. A fund has …
ExxonMobil Mushers' Choice Award
From left to right in the photo – Libby Riddles with Marianna Mallory and Jannelle Trowbridge.  Libby is the first women to ever win Iditarod.  Marianna won the Junior Iditarod Humanitarian Award in 2015.  Jannelle Trowbridge was the highest female finisher in the 2014 and 2015 Junior Iditarod and received a fur hat each year, …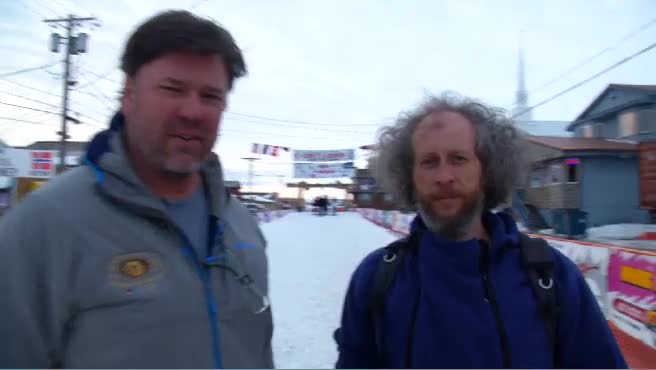 The weather has affected some of our mushers held back up the trail.