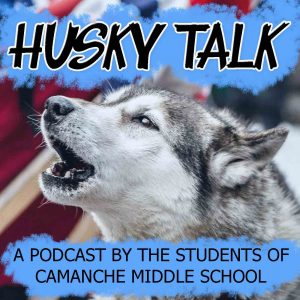 A Weekly Behind the Scenes Look at the Iditarod and mushing for classrooms around the world
Erin Montgomery, 2015 Iditarod Teacher on the Trail™ from Iowa and her students host this podcast, designed and created to introduce you to the Iditarod Trail Sled Dog Race and give you an essential behind the scenes look at the race. 
Weekly segments of the program include:  "Who Inspires You?" and "Musher Mount Rushmore."
Join the the students for their podcasts each week.
Click here to listen to the most recent podcast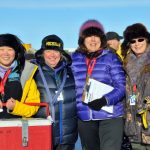 Episode 5: Maureen Chrysler: Listen to the podcast by clicking here.
Sit down with us as we talk with Maureen Chrysler. Maureen is a long time volunteer with the Iditarod. Listen as she talks with us about drug testing the dogs for the Iditarod "P" Team.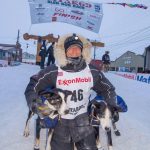 Episode 4: Charley Bejna: Listen to the podcast by clicking here.
Join us as we talk to Charley Bejna live in our studio. Charley speaks about who inspired him to run dogs. He also speaks firsthand about the challenges of having Type I diabetes and being a musher.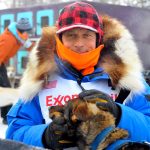 Episode 3: Martin Buser: Listen to the podcast by clicking here.
Join us in episode #3 as we talk with Martin Buser about how positivity plays a role in his dog training, his memories of running the Iditarod with his son, and becoming a United States citizen under the "Burled Arch" in Nome.
Episode 2 of Husky Talk features an Iditarod veteran who has finished The Great Race 17 times and has finished in the top 5, five times; Aliy Zirkle. Listen as Aliy shares with us how she trains her dogs, her funniest Iditarod memory, and her goal of winning the Iditarod with a happy, healthy dog team.
Pilot Episode: Danny Seavey: Listen to the podcast by clicking here.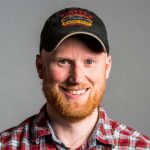 Danny is a 3rd generation musher who first rode on a dog sled when he was 6 months old.  As a child, he started learning about Iditarod and eventually entered races.  Danny is an Iditarod Veteran, the son of Iditarod Champion Mitch Seavey, the brother of Champion Dallas Seavey, and the grandson of an Iditarod racer, Dan Seavey.  Mushing plays an important role in Danny's family life.