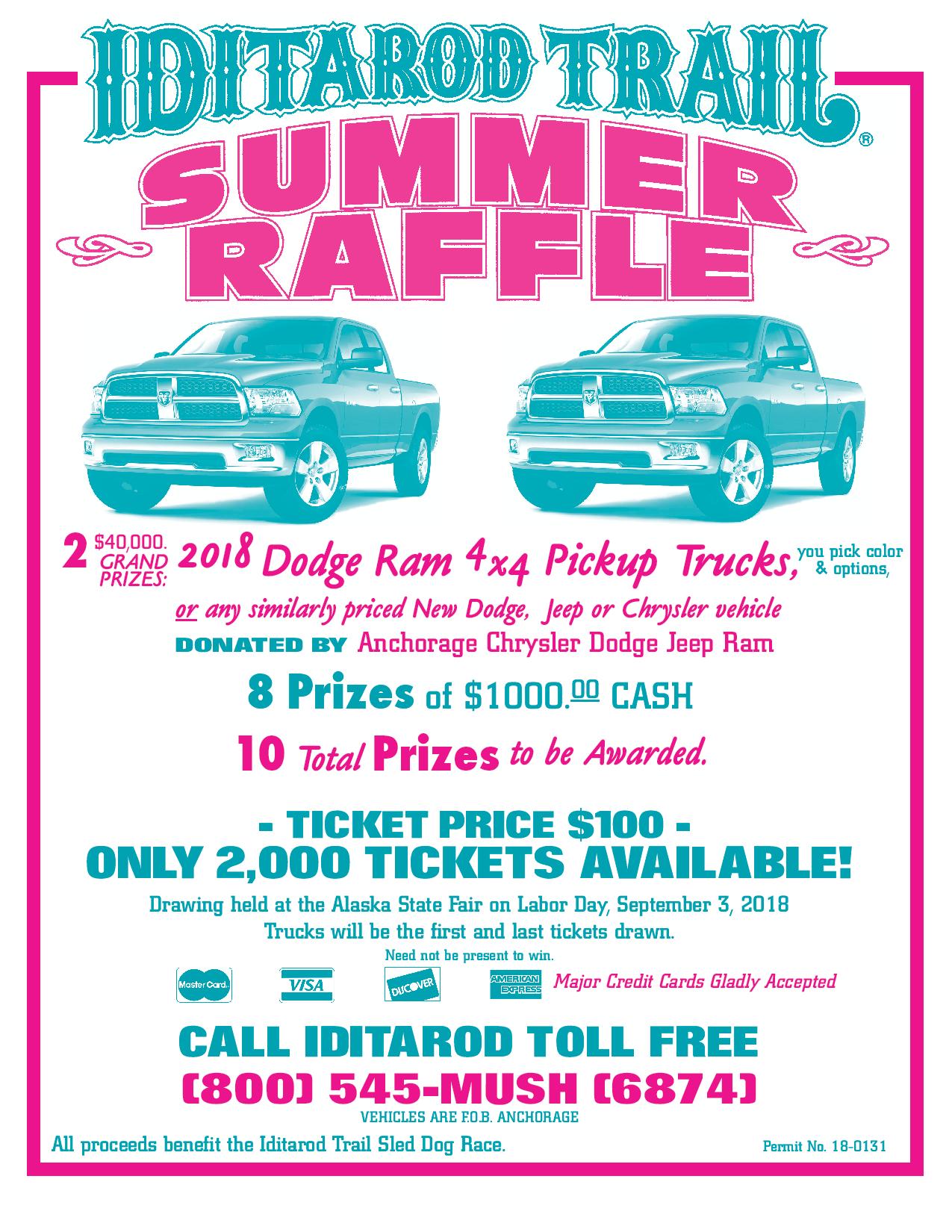 *The Iditarod holds two raffles each year, one before the race (Winter Raffle) and one afterwards. (Summer Raffle)

*The funds raised from the raffle are used to help stage the Iditarod. Need not be present to win.
*To purchase a ticket call 1.800.545.mush(6874) or stop by our store at Iditarod Headquarters in Wasilla.  Due to the inability to man phones 24 hours a day and the fact that you may not be in the same time zone as our office in Alaska, please leave a message if your call is not answered.  We'll call you back!
* We guarantee that your purchased ticket makes its way into the drum for the drawing.  The CPA firm of Newhouse and Vogler, of Anchorage, Alaska, conducts a pre-drawing audit and observes the raffle process.  This audit ensures all tickets sold are in the drum prior to the drawing.
Thanks for your support!