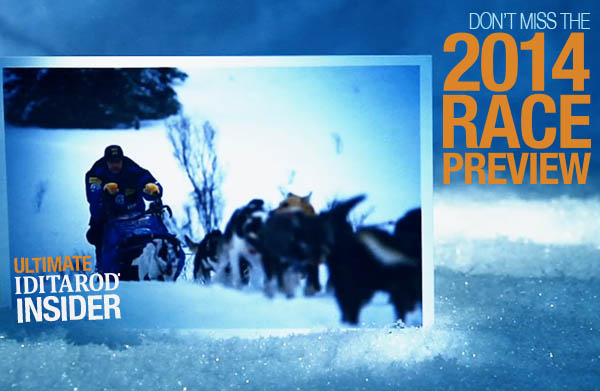 The countdown is ticking away. What will happen this year? What can we expect? Will someone run to RONE this year?
All good questions. For an insight into this year's race, you've got to watch the 2014 Race Preview. Hear what Dallas, Mitch, Aliy and plenty more have to say about how to approach the race and reflect on last years race.
As an Ultimate Insider you'll get this as a digital download as well as GPS and commercial-free video, Musher Alerts, Live Start and the Finish with your subscription.
THIS OFFER EXPIRES on March 1, so be sure to get your subscription now.
Best of all, your purchase goes directly to support the race. Iditarod is a non-profit and your support goes to putting on next year's race.
Please help this great Alaskan tradition thrive. 

 For a list of all Insider Packages CLICK HERE
Please note that existing Ultimate Insider subscribers will also have the digital download. For information on how to locate the videos CLICK HERE.