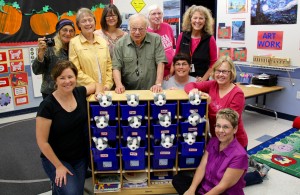 The Iditarod Education Department in conjunction with the Idaho Sled Dog Challenge
presents
McCall, Idaho Regional Educators' Workshop
WHERE:  McCall, ID – Please join us for this in-person conference. (There is no virtual/ZOOM option for participation.)
WHEN: January 29, 2022
COST:  $50 per person
The goal of this workshop is to give educators background knowledge and information of the Iditarod Trail Sled Dog Race to be used as a tool for support in teaching standards based lessons in various content areas in their classrooms. Each session will include examples of lessons as well as ties to the races of the Idaho Sled Dog Challenge series.
Session 1:  People and Places of the Iditarod Trail
Learn what the Iditarod Trail was used for, where it runs, the people that live along its route, the ties to the beginnings of the race, and its use now.
Session 2: It's All About the Dogs To include possible visit to race vet checks.
This will include an Iditarod education department exclusive instructional video on the vet check procedures prior to the race, what veterinarians do along the race route, and checkpoint dog care practices. Includes sled dog anatomy and physiology data.
Session 3: Tour of the Iditarod EDU Website
The pages and programs of the Iditarod EDU are seemingly endless, but this session will provide a "map" for educators to follow and find lessons and information just for their needs on our website.  Some of our most popular programs and how to participate in them will be featured.
Session 4: 2 Days, 10 Dogs, 150 Miles – the Jr. Iditarod
One week before the Iditarod starts, teens embark on the Jr. Iditarod.  Learn the history of this race and meet the incredible teens that tackle the challenge.
Session 5: Jim Deprez, 2022 Iditarod Teacher on the Trail
Our current Teacher on the Trail will present (virtually) on how he uses the Iditarod in his classroom, his postings, and his upcoming adventure on the trail in 2022.
Session 6:  Fill Your Sled – A Lesson Showcase Spectacular
Participants will see our best lessons in a broad range of academic areas and grade levels, then be given the chance to start a personal plan on using the Iditarod in their own classrooms.
On completion, participants will receive a certificate of participation for 6 contact hours.
Questions?  Email Jane Holmes, Director of Education, at jane.holmes@iditarod.com