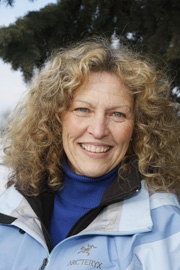 Music, Movement, and Learning by Cathy Walters, 2009 Iditarod Teacher on the Trail™ Presents: Idita-Tunes
These tunes and activities are geared for PreSchool, Kindergarten, and grades 1 – 2 but many of the tunes are enjoyed by students in other grade levels.
*Click here for the words to Idita-Tunes by Cathy Walters
Cathy Walters has been an educator, coach, athlete, volunteer, wife, mother, and is grandmother. Because of her love of learning, competition, and the outdoors, the Iditarod dogsled race has become an essential part of her curriculum for 13 years. She has built upon and expanded her Iditarod unit so that it is not only a major feature of the pre-kindergarten program at Carolina Day School, but also the Key School, the Carolina Day School division devoted to teaching children with learning differences.
Click on 'Download File' to listen to the tunes.

Iditarod, A Dog Sled Race 
Iditarod (To the tune of 3 Blind Mice)
Iditer-cise
Respect and Responsibility
Attitude
Compassion
Checkpoint Song (To Rudolf the Red Nosed Reindeer)  
Jon Van Zyle
Visit this website article to view information on these tunes including actions to some of the tunes or other related classroom activities by Cathy.