The man behind the camera, Dave Poyzer, captured some beautiful photos of the action out in Iditarod.  When Dallas Seavey looked at the thermometer on his sled it read 52 degrees below zero.  Seavey thought is was malfunctioning.  It turned out to be exactly accurate.  How did Dave manage?  He kept his camera cold and his battery warm, a standard practice in winter photography.  Thanks Dave for standing up to the extreme cold to capture these photos!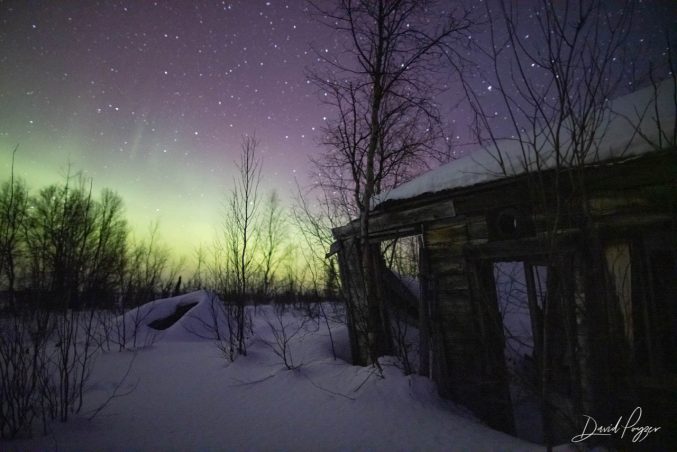 Dave captured the northern lights above Iditarod using a shutter speed of 5 secs, ISO 6400, f/1.4 with the camera on a tripod.  The next question would be what he wore for boots.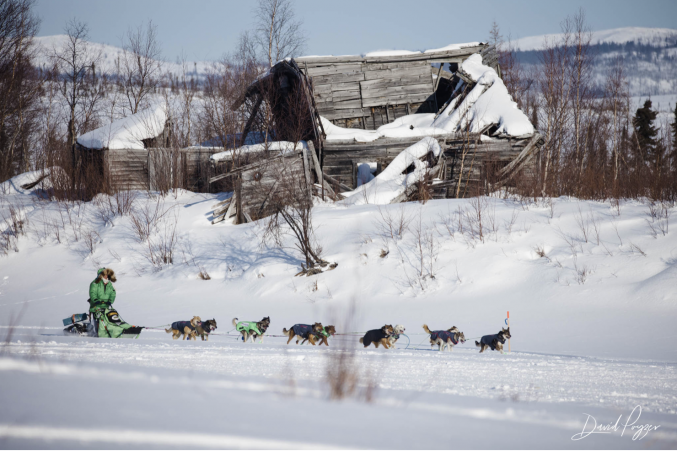 Ryan Redington, unmistakable with his bright neon coat, sled bag and booties runs by an Iditarod ruin.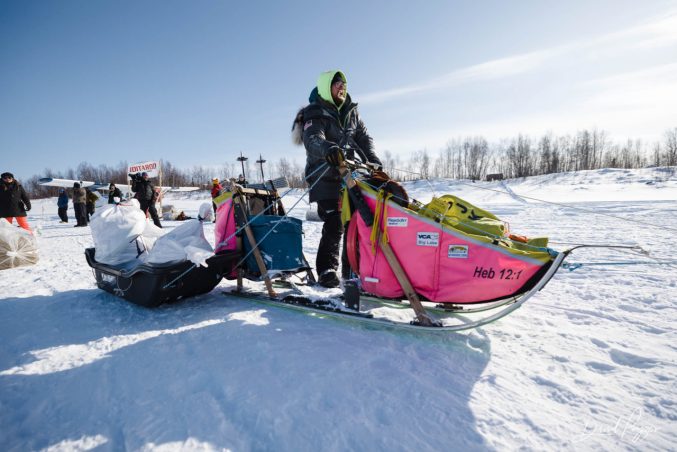 Wade Marrs, a photographer's dream with his bright colored sled.  Wade tows supplies to his campsite.