And here she is, Aliy Zirkle first into Galena with 14 dogs at 6.12. am. For her effort she earned a new award:" The Bristol Bay Native Corporations's Fish First Award" which consists of a check for $1,000.00, twenty-five (25) pounds of Bristol Bay salmon, and a commemorative jacket. To help fuel her while still on the trail, Zirkle was also presented with a supply of Bristol Bay canned salmon and smoked salmon strips. Way to go, Aliy!!!!
Here are the promised shots of Aliy Zirkle of SP Kennels coming into Galena. Enjoy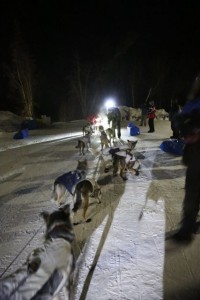 And she is in!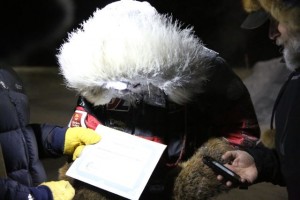 Aliy receiving the Bristol Bay award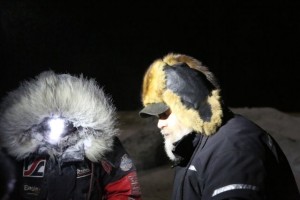 Ally and Mark Nordman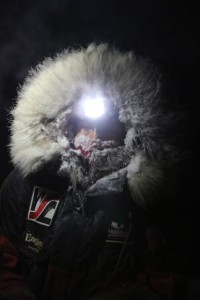 Frosty Aliy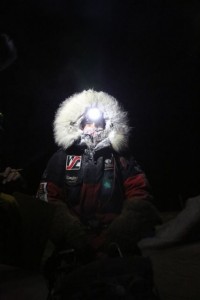 Aliy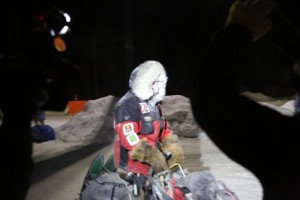 Off to park her dogs
Aliy coming in, haw … haw….
The checkpoint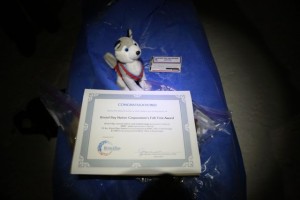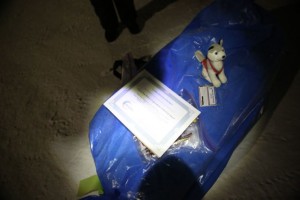 The Bristol Bay Native Corporation Award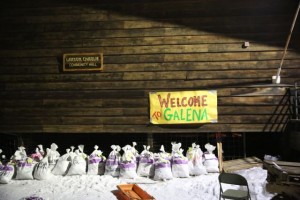 Welcome to Galena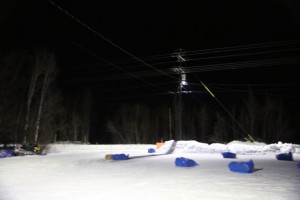 The calm before the storm…