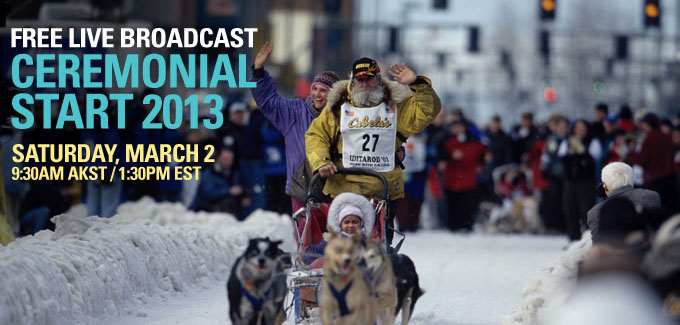 Can you hear it? The quiet rumble of something exciting? That sound is the Ceremonial Start for the 2013 Iditarod! It's finally upon us. "But I can't see it because I don't live in Alaska" you say? Au contraire. On Saturday, March 2, the Insider team will be streaming the live broadcast of Ceremonial Start for free! That's right, free.
"But I won't have my computer handy at that time" you say? We've got that covered as well. The Ceremonial Start will now be viewable from you Apple or Android mobile device! "But I've run out out of excuses" you say? 

Awesome. Sit back and enjoy the 2013 Ceremonial Start hosted by Greg Heister and Bruce Lee.

To watch, just visit iditarod.com at 9:30 ASKT / 1:30PM tomorrow for the pre-race coverage with the first musher leaving at 10AM.