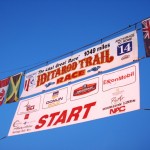 Educators:  Start your race training now, just like the Iditarod teams are doing to prepare for the 2015 race. Come to the North Carolina Iditarod Workshop for Educators. Register before September 5 to get special pricing. Click here to get the details.
Attend  the 2014 North Carolina Iditarod Workshop, Sept. 27-28, 2014, in Asheville, NC.
This is a convenient location for teachers in South Carolina, Georgia, Virginia, and Tennessee also!
Come learn about the race, the mushers, the dogs, and how to incorporate the Iditarod Trail Sled Dog Race as a teaching tool in your classroom.
Details are on the flyer.Iditarod Teacher Workshop flyer 2014 pdf