Tanis Anderson, from Glennallen AK, bought two Summer Raffle tickets on August 10, 2017.
Tanis had a chance to take a look at her new truck options at the Anchorage, Chrysler, Dodge, Jeep, Ram … because one of those two tickets was a winner!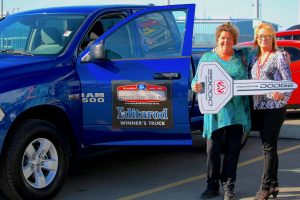 Tanis Anderson and Kristine Horst, Customer Relations Manager at ACDJR.