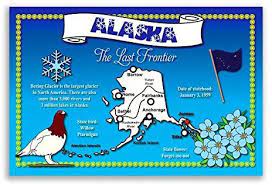 We are looking for classes or homeschool families from several states to round out our fourth annual Iditarod Postcard Challenge!
If you join the project, you are committing to sending postcards to each class on the list between the start of school and when the first musher leaves the Iditarod starting line on the first Saturday in March! Last year we didn't quite get every state, and we had a couple of doubles, but we will try our hardest to keep the list between 50 and 60 spots. Your postcard should tell everyone what your state dog and state sport are and any other interesting facts you may want to share!
If you are interested in joining the program, please email kellyvillar814@gmail.com as soon as possible! We are only taking one class from each state!
We are looking for classes in the following states:
Alabama, Arizona, Delaware,  Georgia, Hawaii, Louisiana, Mississippi, Nebraska, Nevada, New Mexico, North Dakota, Rhode Island, Vermont, and Washington.