The 2016 Iditarod class has been learning about informational text and graphic features in my language arts class.  We used the Scholastic book Mush! Sled Dogs of the Iditarod by Joe Funk and the Iditarod.com site to help us learn all about the history and fascinating trivia and facts of the Last Great Race on Earth®.
Each student put their STEM knowledge of circuitry to good use and created an "Iditaquiz" from their research to test the Iditarod knowledge of others.  Heavy duty aluminum foil, wires, a D cell battery, and a small light bulb were used to check the answers, called a "light-right."
We have learned that even store-bought foil is a conductor of energy, and it will create a simple, closed circuit.  A hole is made in the paper, with aluminum foil underneath it, which then acts as the conductor.
Regular masking tape was used to cover each piece of foil that connected the correct answer to the question, which insulated the "circuit" from other foil pieces.
My students had great fun creating what they called, "fake-out" circuits to fool the quiz taker.
I created templates for my students to use to hand write the Iditaquiz tests, and we had true/false, multiple choice, or matching as options.  My class had great fun learning new and interesting facts about the Iditarod, testing their knowledge, and then creating quizzes for others.  The science of circuitry made it more interactive and engaging.  Print the templates below and begin to create your own "light-right" quizzes.
In our study of informational text features, like many teachers, we use sticky notes to write down interesting facts we find, or trivia information we want to use in our research.  There are many great apps that can turn your paper sticky notes into "digital" sticky notes on your computer or tablet.  Why is this helpful?  A digital sticky note saves money and paper in the classroom and can easily be shared between users in a free classroom set-up by the teacher.
Google Chrome has an add-on app called "Sticky Notes" that allows you to add "digital" sticky notes onto your desktop computer as you research a site.  The "Post-It® Plus" app scans your notes, creates a computerized version of them on your tablet or device, and allows you to save them under different group titles.  These useful tools allow your students to research and save their information for expository writing, without having to keep up with little notes of paper.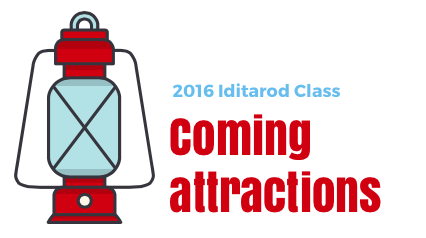 This week is our annual Eanes Elementary School STEM Day.  My class took research of the Iditarod Trail from Iditarod.com and is creating its own fantasy version of the trail on our playground.  We will use the rolling robot Sphero, nicknamed Snowball, to travel our course.  Students program the Sphero on any device and give it directions by directly programming it through coding skills.  This will involve ingenuity, creativity, patience, and passion.  Stay tuned!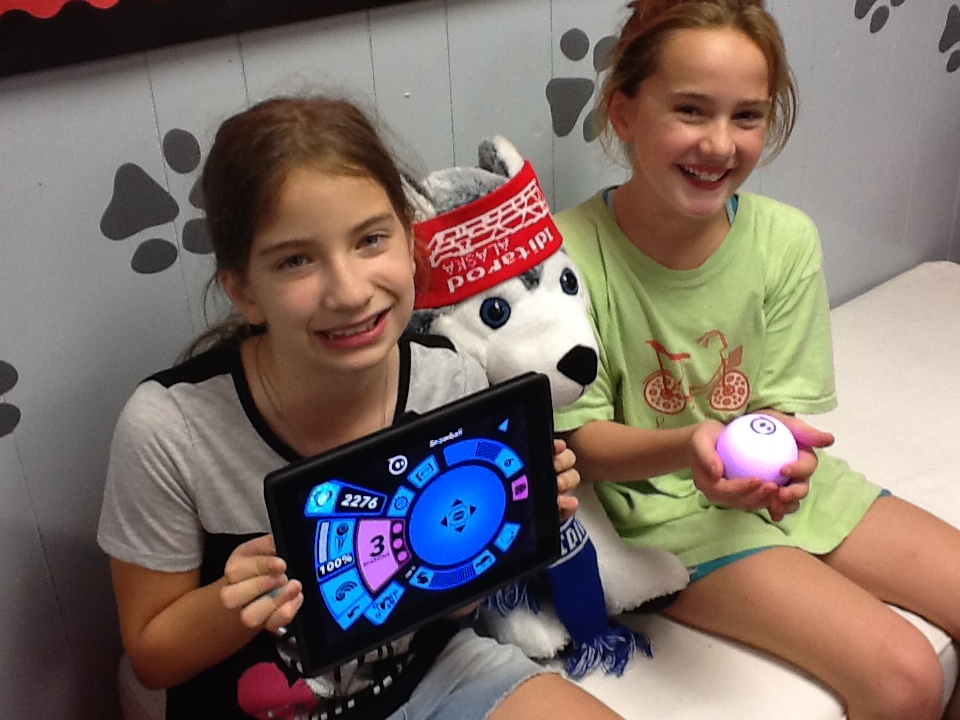 Current Events in the Iditarod Classroom:
People often ask me how I integrate the Iditarod theme into my regular classroom curriculum and still meet my state standards and district and school expectations.  Well, the answer is that it is really easy to do!  This week we integrated a little of the Iditarod theme into the Dia de Los Muertos holiday.
Here in Texas, this special holiday came to us by way of Mexico long ago and is a popular and beloved time of reflection for many.  The Day of the Dead replaces the gore and silliness of Halloween and instead celebrates, with love, the lives of those we have lost.  Altars are created in homes, candles are lit, and treats from the Mexican bakery are set out to encourage the souls of loved ones to visit.  Decorative sugar skulls are popular with children of all ages over the three days of events, and they are a way to show that the holiday is a joyous time for celebration.
To help celebrate this special time, I sent care packages to a few of my friends who may be familiar to many Iditarod fans.  Linda Fenton, 2013 Iditarod Teacher on the Trail™, and Erin Montgomery, 2015 Iditarod Teacher on the Trail™ and her dog, Dixon, enjoyed their Day of the Dead gifts including sugar skulls and t-shirts.
We usually celebrate this special day by creating dancing human sugar skulls with our names in symmetrical form in math class.  This holiday, however, we changed our creations to Day of the Dead dancing husky dogs.
I created templates for our Day of the Dead sugar skull husky dogs, and we used tissue paper and decorative art with markers to create the look of icing found on a real sugar skull from a bakery.  In math class, we created the symmetrical version of our names to make the rib cages of our dogs.  We then added the bones from my templates and glued them on black paper.  The results are fun, whimsical, and in keeping with the "spirit" of the day, with a little math thrown in for good measure.
My class was very fortunate to have the aunt of one of my students come share all of her memories from childhood in Mexico with my students.
Do you want to enrich your classroom holiday celebration with Dia de Los Muertos next year?  There are many wonderful children's books available for the classroom teacher to enrich the understanding and meaning of the holiday.  I found that one book in particular, Day of the Dead Activity Book by Karl Jones, not only teaches about Dia de Los Muertos, but it also comes with a pull-out altar in the back, complete with sugar skull stickers.  Just punch it out, set it up, and you are ready to celebrate!
__________________________________________________________________________________________________________________
The 2016 Winter Conference for Educators is an amazing week for teachers around the country to come together and learn best teaching practices surrounding the theme of the Iditarod.  Check out the Iditarod site for more information about this unique professional development opportunity.