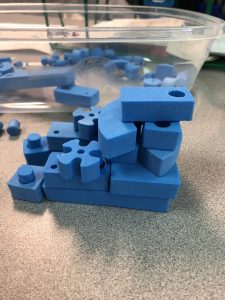 Mushers are constantly tinkering – working on ways to build better sleds, harnesses, cookers, dog jackets, etc…
Your students are also natural tinkers too – always playing and fiddling around with found objects….
Why not mesh the two together with these Iditarod Inspired Tinker Tubs?
Students will be provided materials to try to build various artifacts associated with the Iditarod Sled Dog Race. This activity is great for bell ringer, early finishers, indoor recess, or free time the students have.
IditaBoxes – Tinkering on the Trail LP