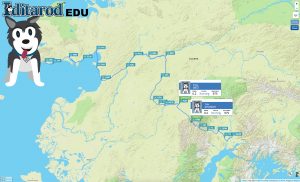 We read your suggestions and thought every one of them was a great idea!  IditaRead Digital Version 2.0 is updated to reflect the most common requests.  Now you can copy assignments within a class, copy assignments across classes, and import student names.  And the school year label has been added as well.
If you used it last year, your account is still active and you only need to go back in and get classes set up for the new school year.  If you are new to it, registration is simple.
Use it to track any reading related activities – number of pages read, number of books read, highest percentage of classes to check out books at the library, or ELA assignments completed, for example. You can start now and potentially complete more than one race in the school year if you use it with separate units of your reading curriculum or various literature books.
Here are some projects shared from last year:  IditaRead Digital Reaches Over 21,000 Students
Read all about it and login or register here:  IditaRead Digital – The Last Great Reading Race
If you have any questions about your account, email Jane Holmes, Director of Education, at jane.holmes@iditarod.com.