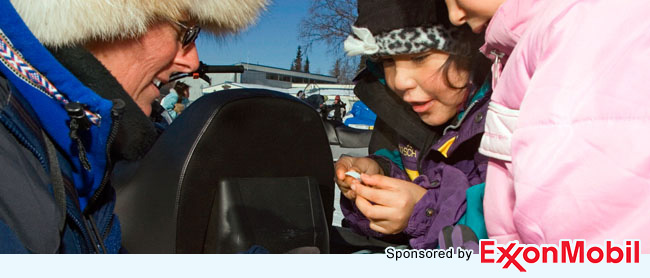 Welcome to our Collaboration Zone! The Iditarod is provides a unique educational opportunity for educators to engage students in real time experiential learning projects.
*Our website is currently under construction… Follow this link to a table to a temporary site to discover "a 1,049 lesson ideas for your students!"  If you can't find what you need, please email me for assistance. Thanks for your understanding as we work to bring this race to you better than we ever have!
Meet Linda Fenton, the 2013 Iditarod Teacher on the Trail™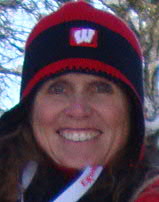 Linda has been selected as Teacher on the Trail™ for the 2013 Iditarod.  Linda is a 3rd grade teacher who has been using the race in her teaching for several years. 
During the upcoming school year, Linda will be placing curriculum ideas on the website at this link.  Classrooms around the world will read updates from Linda from June – 2013 June…   During the 2013 Iditarod, Linda will share her experiences via the website.  Join us for an incredible year!
Read more about Linda at the following link.
View an interview with Blynne filmed by the Insider video crew.  Blynne was our 2012 Teacher!
ATTENTION TEACHERS: 
*If you are requesting a receipt- please note receipts will be emailed by the end of March.