The Iditarod Alphabet 2017
B is for Booties
Thousands of dog booties are used throughout the Iditarod.  Each dog is required to wear dog booties, and a musher must keep an additional eight booties in his/her sled for each dog at all times.  Booties are used to protect their feet from being scraped up and to keep balls of ice from collecting around the foot pad.
I have to admit, I am one of those people who was fascinated by Wild, by Cheryl Strayed (however, I read it well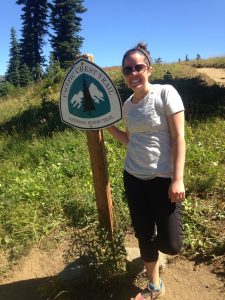 before the movie came out).  Ever since picking up Strayed's book, I have been hooked on the National Trails System.  My sister and I have hiked trails on the Appalachian Trail, Pacific Crest, Ice Age Trail and the Continental Divide—while all short hikes, they offered some amazing views and unique experiences.  We are even hoping to do about 100 miles on the John Muir trail next summer, and while I know it doesn't fall into the category of national scenic trails, it is still one not to be missed.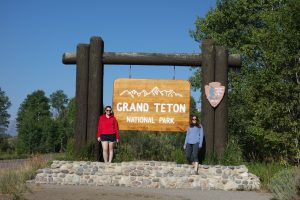 The National Scenic Trails are absolutely breathtaking, but the National Historic Trails should not be forgotten.  When I was up in Alaska last summer, I knew I wanted to do a lesson on the national trails of the country.  It wasn't until I was visiting Jon and Jona Van Zyle's house when the full idea came to me.  Jon had illustrated the children's book, Lewis and Papa: Adventures on the Santa Fe Trail, by Barbara Joosse, which happened to highlight one of the national historic trails.  I decided I would introduce the national trail system to my students, using this book, during our social studies unit of the Midwest region. 
I began the lesson by teaching my students about the different types of trails in our country, with a focus on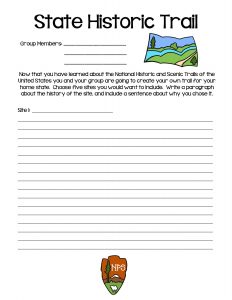 the Iditarod Historic Trail and the Santa Fe Historic Trail.  What I loved about focusing on the Iditarod Historic Trail was that it connected my students to the history of Alaska in a unique way—when most people hear the word Iditarod they instantly think of the race, but the Iditarod Historic Trail was actually a trail of camps and small villages during the gold rush in Alaska.  So why did I present this lesson during my Midwest unit? I decided to have my students learn about the trails, but then create their own Illinois Historic Trail.  I taught my students the importance of preserving our country's history and the significance of the National Park Service. 
My students had to research our own state and come up with 5 sites they would include on a historic trail through Illinois.  This allowed my students to learn about our own state history in a fun and engaging way.  Students typed up the information they found and placed it on a poster board.  Then, we invited parents and other classes in to view the projects and presentations.  It was a wonderful day of learning for all! 
I have created a generic "State Historic Trail" for you to use with your students.  This project took my students a few weeks to complete, but the product was fantastic, and they learned so much!    
State Historic Trail Group Handout

National Historic Trails Lesson Plan