What do mushers do with their sled dog when he/she retires? Just as they had the best life before their journey through the Iditarod, they have the best life still, but more relaxing. Our best bud here at Vern's, Charles, retired as a sled dog on March 1, 2014.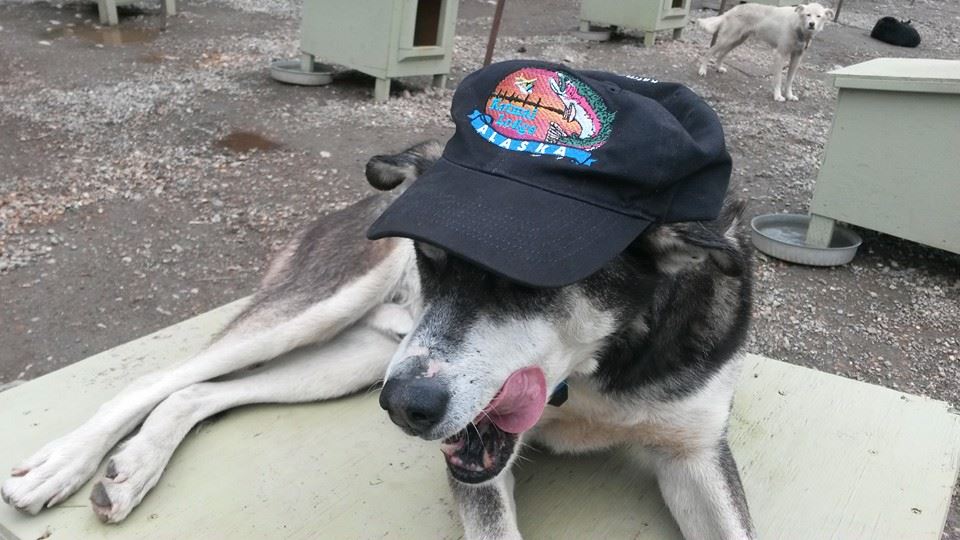 Charles is a 10-year old Alaskan Husky. Charles was not born at the Dream a Dream Dog Farm. Vern acquired him from Jeff King. Charles has quite the sled dog resume. Charles has finished many sled dog races in the state of Alaska. What is most impressive is he has finished five Iditarod races.
Unbeknownst to Charles, this season would be his last. Charles took his last pre-race truck ride down to 4th street in Anchorage. He jumped up and down anxiously in his harness, in lead, under the starting line in Anchorage for the last time. He heard the announcer call, "5, 4, 3, 2, 1….GO," for the last time. He charged out of the starting chute one final time. This one last run for Charles was the Ceremonial start of the 2014 Iditarod. He led Cindy Abbott, her "Iditarider", and his best friend Vern, down 4th street around Cordova and out to the Campbell Airstrip. He was unharnessed and unhooked one last time. He took one final post-race truck ride to the kennel.
When Charles was taken out of the truck after they arrived at the kennel he was not hooked up. Instead Vern said, "You are free!" Free to roam the kennel. Free to sit on any kennel he wants. Free to sleep anywhere he wants. Free to be "King of the Kennel." Charles just stood there. He didn't know what to do. His journey through the Iditarod had come to an end. Nobody asked him. I think if Vern had given Charles a choice, he would continue to work as a sled dog for the rest of his life. That is how much he loves it, and how much all sled dogs love their job.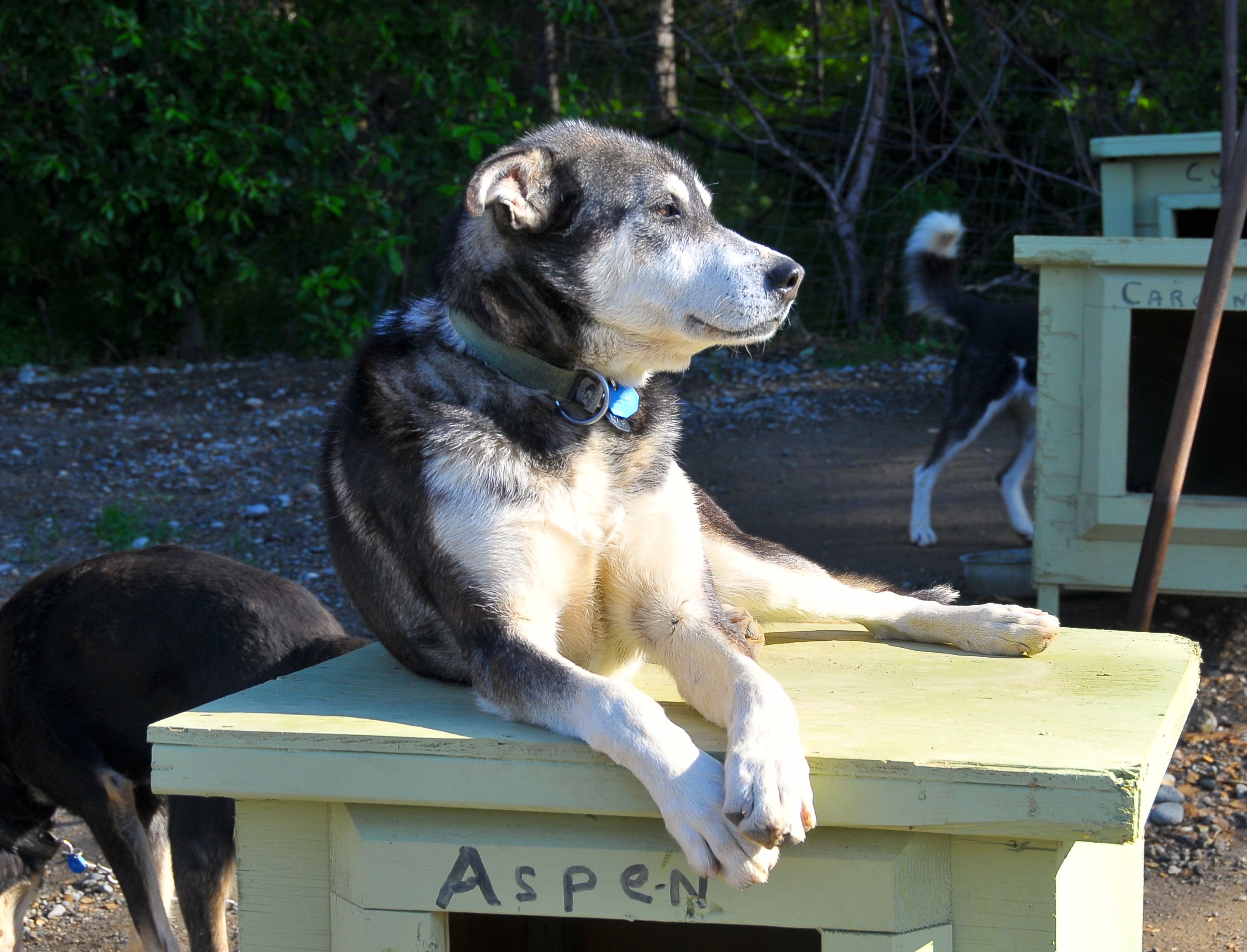 Watching Charles around the yard now that he is retired is awesome. He comes right up to us wanting love and attention. He sticks his paw out as to say, "Pet me. Love me." So, what do we do? We pet him. We love him. He struts around that yard as if he owns the place. He sits up top of Aspen's house like it is his. It is, of course, exactly where his house used to sit. Charles still thinks he is a working sled dog. He will forever be an extraordinary lead dog.
Charles is now a pet. Most sled dogs become musher pets when they retire. Some dogs will sell their retired dogs to select homes that will take extra good care of their special friends. All sled dogs will miss their job tremendously. But, just as humans enjoy their retirement, sled dogs will enjoy the relaxing and love and attention they receive with retirement.