Music is enjoyed by so many people across the world.  From rock to pop, and country to classical, music is all around us.  Music can tell a story, convey a feeling, or simply help us relax.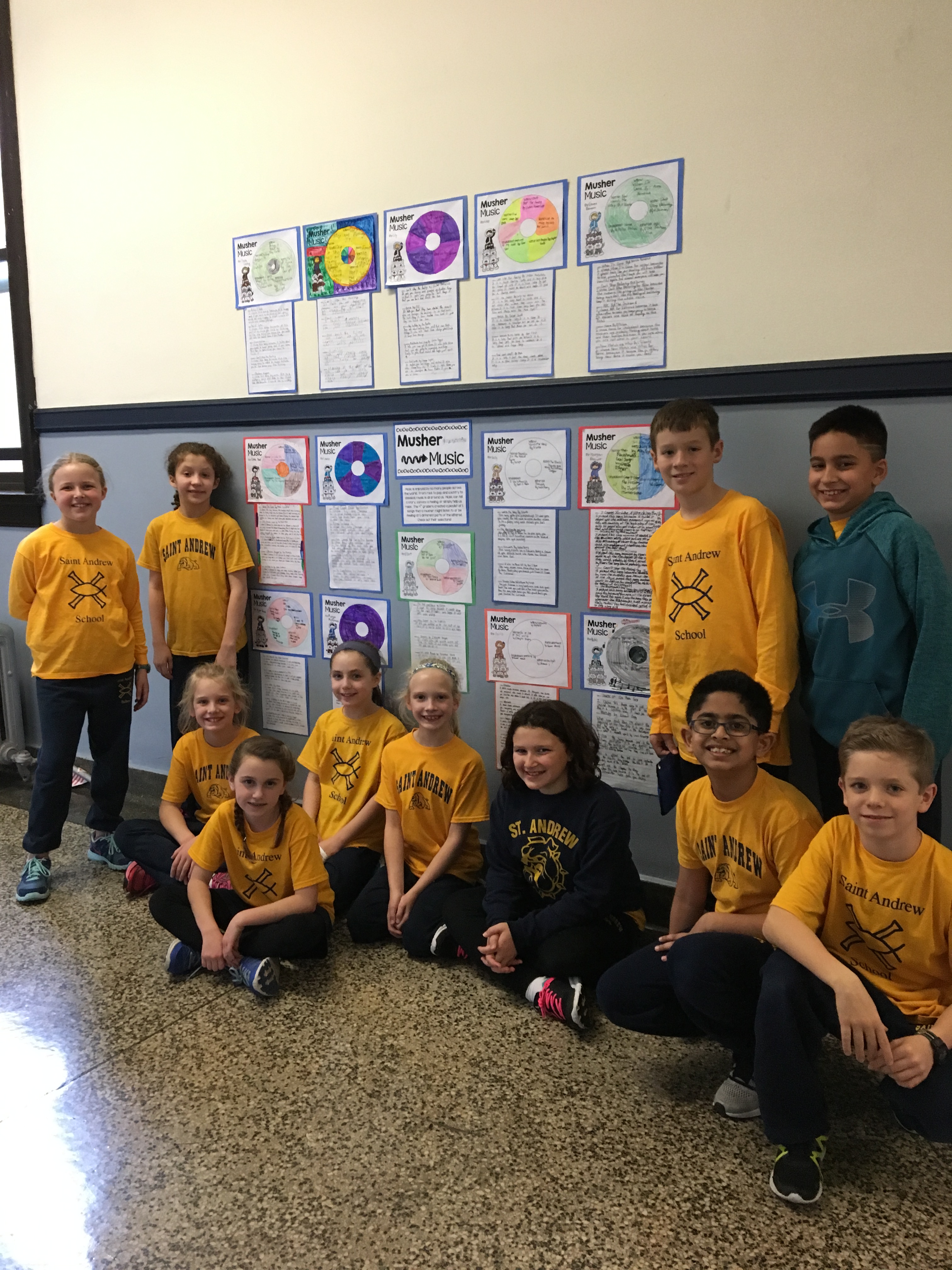 The music in the Insider videos help us catch the feel of the race, while listening to Hobo Jim gets us pumped for the 1,000 mile race across Alaska.  Music can even be found at Matthew Failor's 17th Dog kennel.  Failor said that music is a big part of his kennel, and he has speakers all over his dog yard.  Failor and his team enjoy listening to classic rock n' roll and classic country and his team's favorite song to jam out to is Space Oddity by David Bowie.
In this lesson your students will create a playlist for the Iditarod.  They will choose music based on its lyrics and/or feeling the music conveys.  They will choose 5 different songs which match up with 5 different checkpoints along the race.  Students will also explain why they chose each song in their playlist.
I began the lesson by p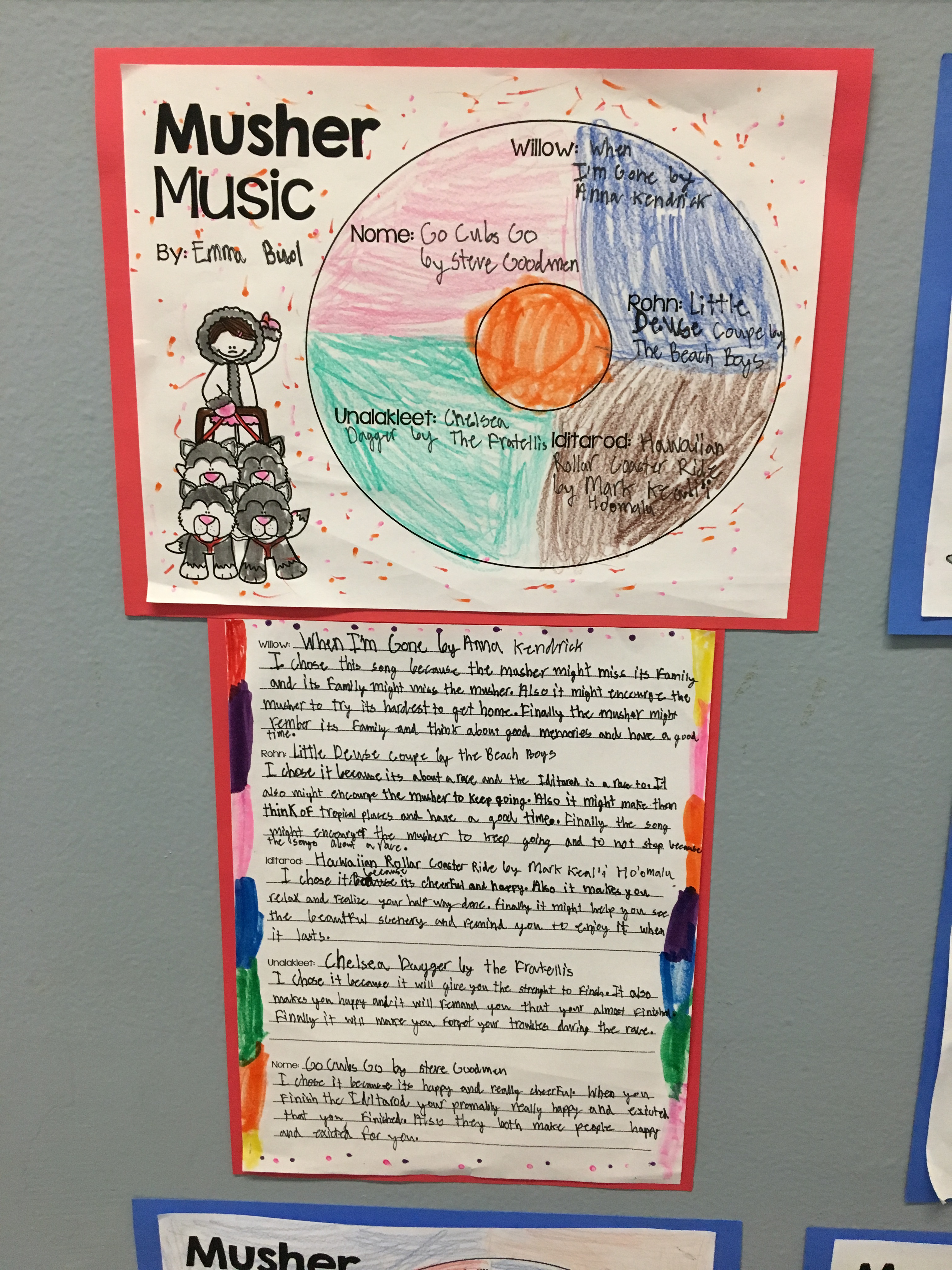 laying 8-10 different songs (see the lesson plan for suggestions) and had my students discuss how the song made them felt (i.e. sad, happy, energized, mellow, etc.).  We then discussed how a song can make us feel and how we can use songs to describe how mushers might be feeling out on the Iditarod trail at specific checkpoints.  I had my class look at the southern route map (the route being used this year) to locate the different checkpoints.  I gave them my example playlist which is below.
Willow: Wake Me Up by Avicii
Rohn: Ain't No Mountain High Enough by Marvin Gaye and Tammi Terrell
Iditarod: Beautiful Day by U2
Unalakleet: Fight Song by Rachel Platten
Nome: Eye of the Tiger by Survivor
This lesson was a bunch of fun, and my students loved picking songs and dancing around the classroom a bit.  When they were finished my students shared their playlists with their table group, and then we put them up in the hallway.  We also shared them with our music teacher who enjoyed reading why each student picked their songs.