NOTE:  This lesson plan was updated August 2023 to reflect active links and current race information.
One more idea for room set up as the summer starts to wind down….
I am calling my classroom the 3A Dog Yard these days…. for reasons that I am sure you can understand!  To get my students in the Iditarod Spirit from day one and as a way to get to know each other, we create these puppy glyphs on the first day of school.
Glyphs are a pictorial form of data collection.  You might be reminded of "hieroglyphic" and think about picture writing.  My kids are always interested in "real life" examples of glyphs – like dentists who record cavities on a a picture of teeth or a chiropractor who records aches on a skeletal picture.  The glyphs allow doctors to record and analyze data more quickly.
My hallway bulletin board greets my students looking like this:
The students create the puppy glyphs by answering questions about their interests and study habits and then cutting and pasting the pieces according to their answers. When they are finished, they get added to the bulletin board.
Following a discussion about how mushers and kennel owners sometimes name their litters in themes, we choose a litter theme, name the puppies and then create an information sheet about the puppies that gets bound together in a classroom book. 

Here are hints you might want to know:
1. I didn't create the image for my bulletin board!  There are various musher/dog team coloring pages available online.
2.  The online version of our book was made with Youblisher. You can use your favorite publishing software.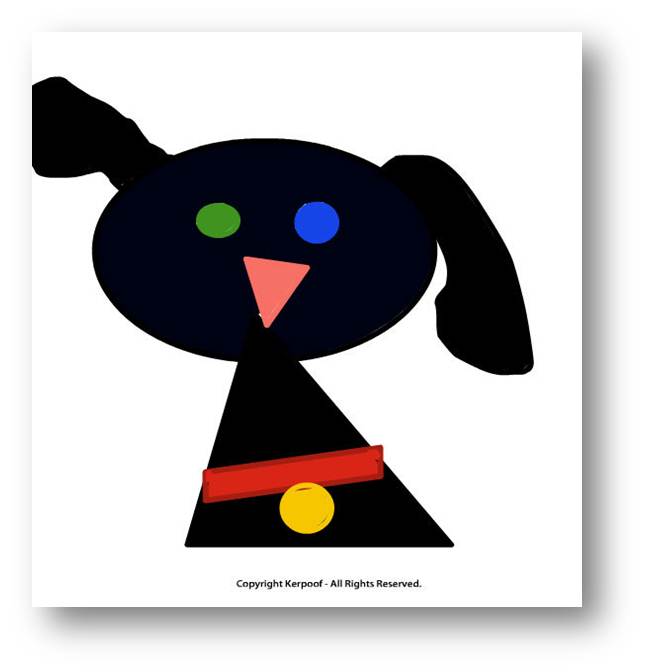 3. My friend, middle school science teacher Laurie Starkey, did the same project with her kids digitally using Kerpoof Studio.  You can use your favorite creative digital software.

4.  Older kids might enjoy making a digital musher avatar instead of a puppy.  Illustrator Maker has a lot of good choices. They could use types of headgear, items held, and even accessories as the responses to the questions:  http://illustmaker.abi-station.com/index_en.shtml
5,  You could also use these activities to show answers to a set of problems instead.  In that case, the design of the picture would be determined by the correct answers to the problems.  It could be a fun way to review a topic!
6.  Click here for the full lesson plan:  Filling the Puppy Yard 2.  Click here for the glyph pattern:  Puppy Glyph Patterns.
Hope your room setup is going well!  I am headed in on Wednesday to get mine started!