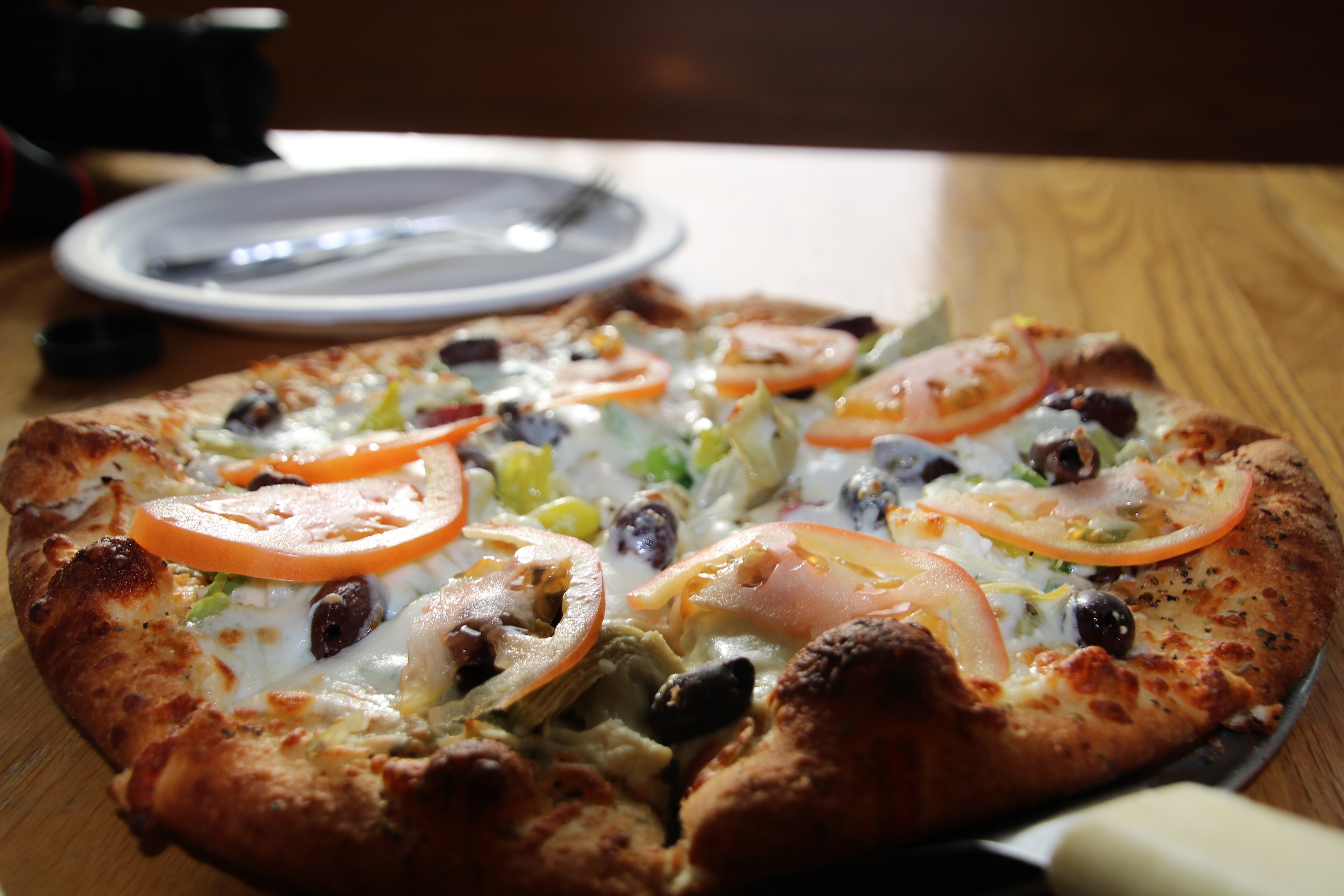 Mushers are consistently met with surprises along the trail: unexpected weather, a moose on the trail, poor trail conditions, a broken sled, etc. However, the things that come unexpectedly aren't always negative, and Jessie Royer was the recipient of such a positive occurrence. 
Jessie was the fourth musher to reach Unalakleet following Nicolas Petit, Peter Kaiser, and Joar Leifseth Ulsom. Because she had a nice rest along the trail coming from Kaltag, Jessie ended up leaving within a couple of minutes upon her arrival. Soon after her departure, Jessie received an unexpected delivery….a pizza! Yes, you read that correctly. While mushing toward Shaktoolik, Jessie received a pizza.
Peace on Earth, a local pizzeria in Unalakleet, has been a favored restaurant for residents and visitors alike. For many years, Iditarod fans have called ahead and ordered a pizza to be delivered to a musher of their choice. The employees at Peace on Earth prepare the orders and closely monitor the GPS locations of the mushers in order to make the deliveries.
In the case of Jessie, she had left so quickly that Larry, one of the chefs at Peace on Earth, was unable to give Jessie her pizza at the checkpoint. If mushers have a pizza ordered on their behalf, and are not in Unalakleet, the order will typically be flown to Shaktoolik; however, due to weather, planes are currently not flying.
Larry had full intentions of making his delivery, and after learning that Jessie had taken off, he got on a snow machine and made his way to her. Larry said that he got ahead of Jessie and waved her down while holding the pizza in the air. Jessie stopped her team on the ice, laughed, and immediately began to indulge in some cheesy-awesomeness. Evidently, Jessie also gladly shared her pie with some nearby onlookers who were traveling by snow machine.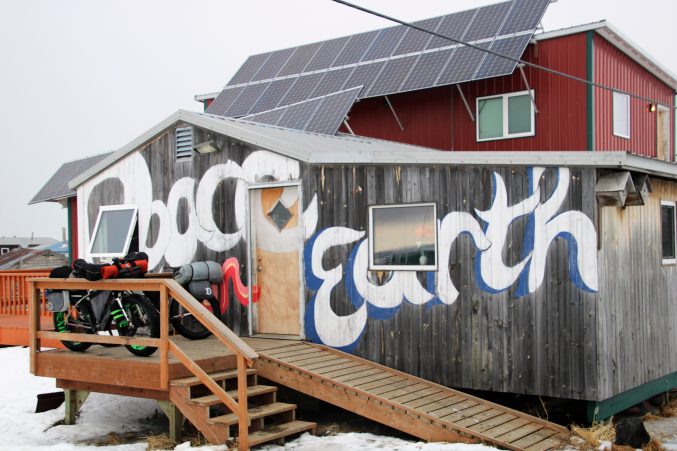 In all the years that pizzas have been being sent to mushers, Larry said this was definitely the first delivery of its kind! You must commend Larry for his efforts and determination to please the customer and complete the orders, whether it be on foot, by car, or snow machine.
***Teachers*** A large pizza at Peace on Earth costs $36.00. Challenge your students to go to their local supermarket and see how much quality dog food they could buy with that same amount of money.