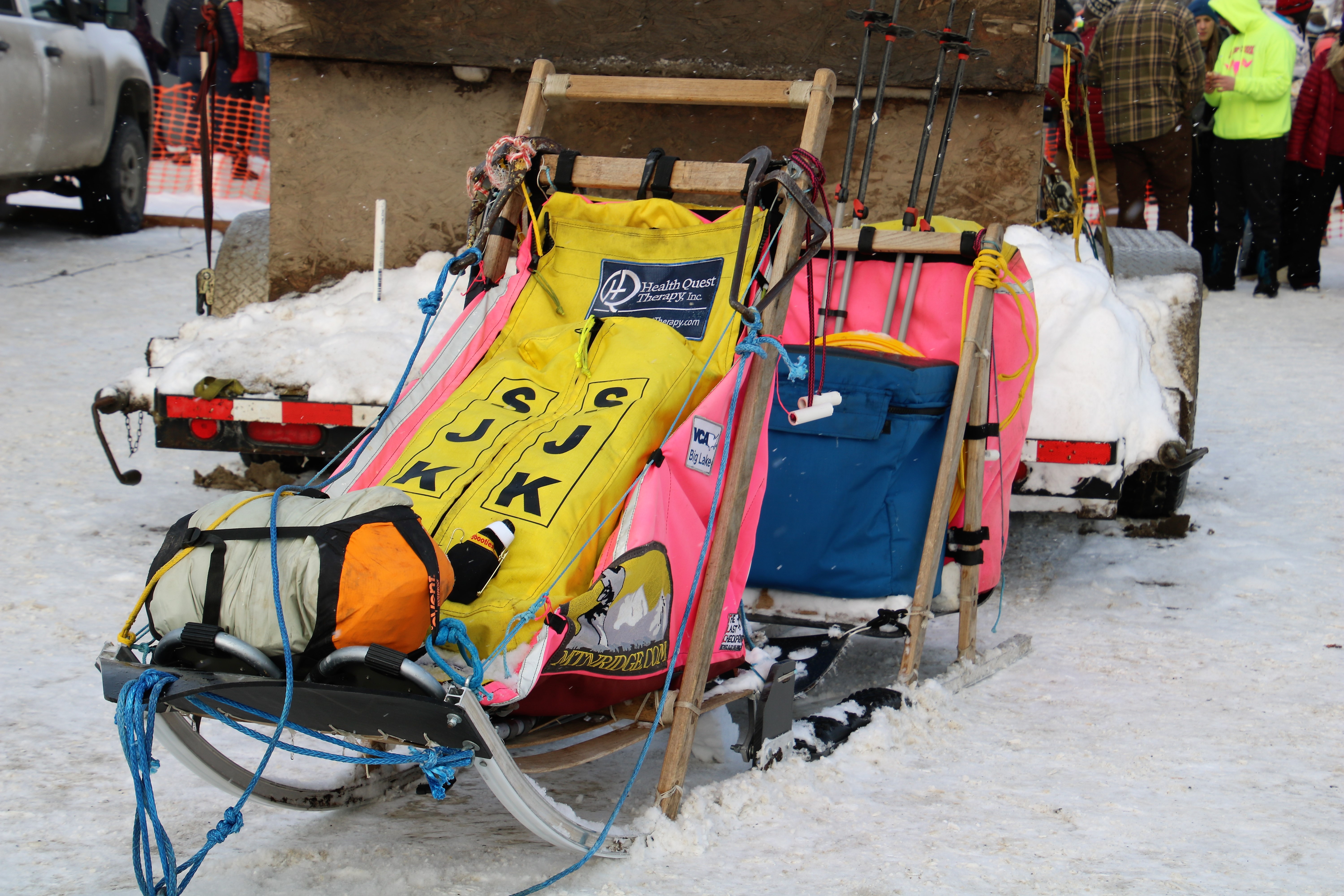 It's been a blast being able to see mushers arrive under the Burled Arch in Nome. If you've been accessing Iditarod Insider to watch the mushers reach the finish line, after seeing them spend some time celebrating, you may have noticed that a race official has requested them to "come on over" to the sled to verify that they have their required gear. Technically, a musher has not finished the race until he/she has shown the mandatory items. 
According to Rule 16 of the race rules, mushers are required to have the following items: 
Proper cold weather sleeping bag weighing a minimum of 5 lbs. 
Ax, head to weigh a minimum of 1-3/4 lbs., handle to be at least 22"long.
One operational pair of snowshoes with bindings, each snowshoe to be at least 252 square inches in size.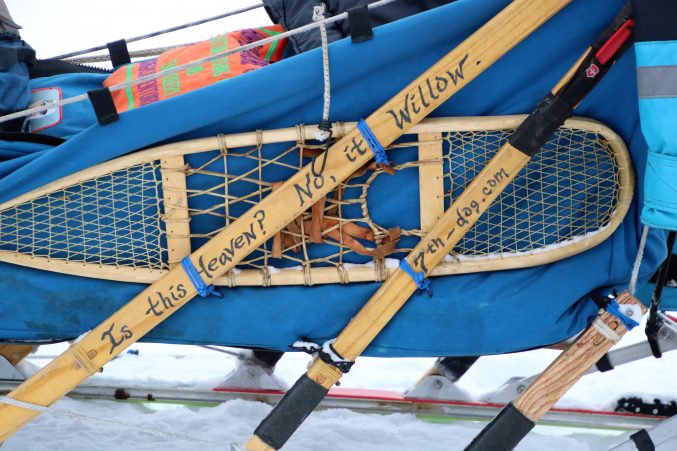 • Eight booties for each dog in the sled or in use.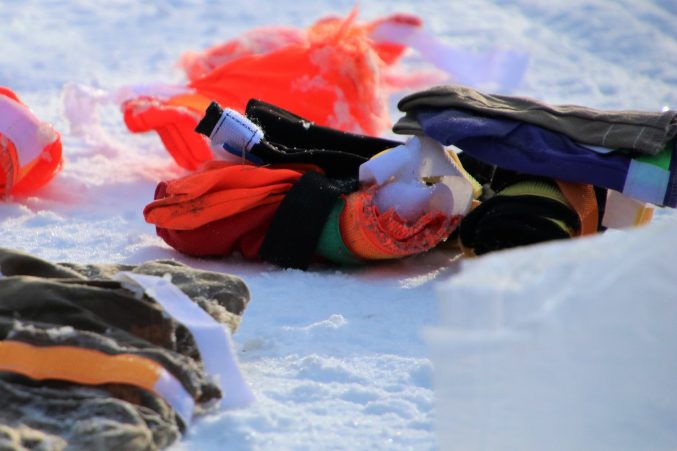 One operational cooker and pot capable of boiling at least three (3) gallons of water at one time.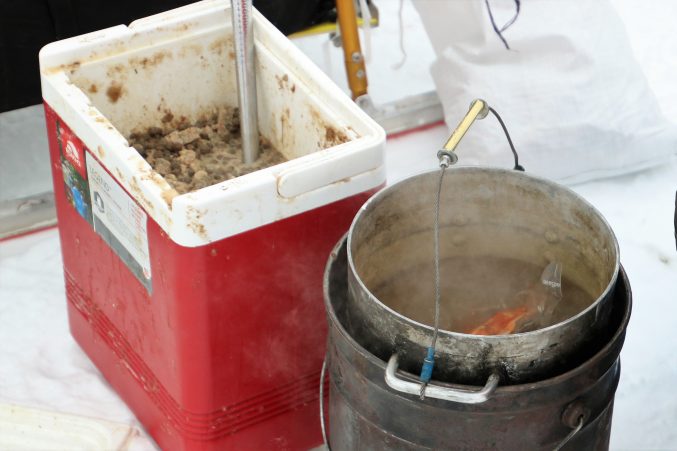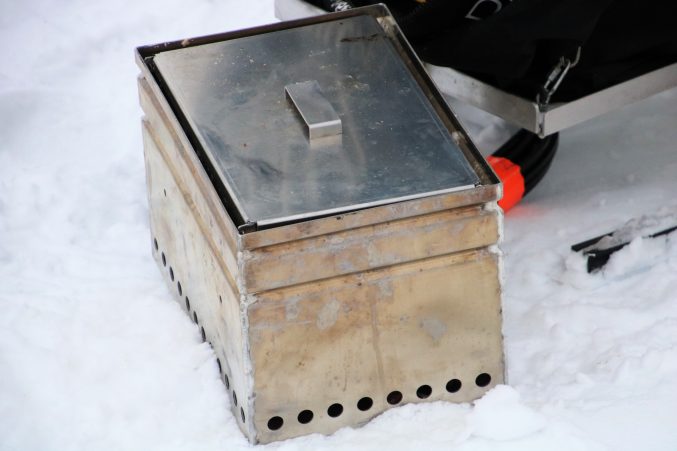 Veterinarian notebook, to be presented to the veterinarian at each checkpoint.
An adequate amount of fuel to bring three (3) gallons of water to a boil.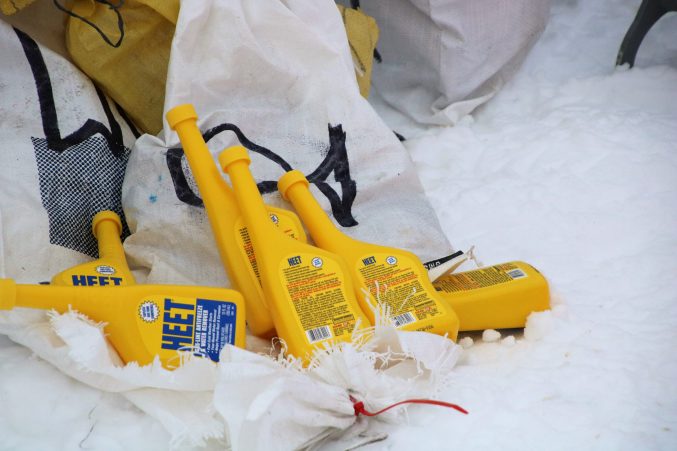 Functional non-chafing harness for each dog in team and a functional neckline.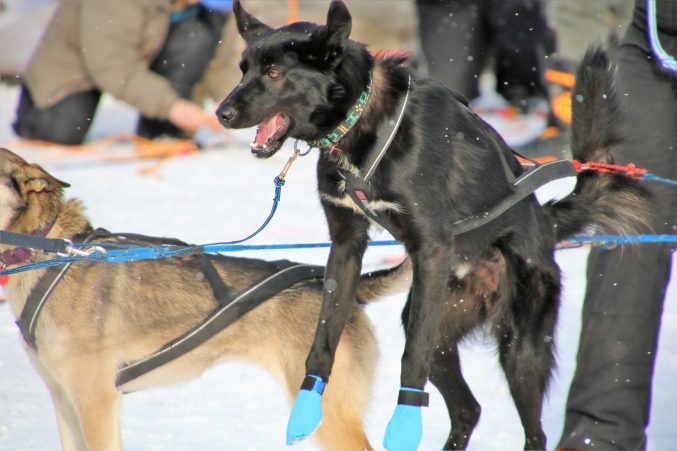 On top of the previously mentioned items, mushers are required to carry "any promotional material provided by the ITC." Additionally, in regard to mandatory gear, mushers must also have an adequate amount of emergency dog food whenever they leave a checkpoint. 
***Teachers*** Challenge your students to select one of the mandatory pieces of gear, modify it and/or rebrand it, and develop an advertisement in which they sell that product. Consider making a connection with the mandatory gear by using this lesson.