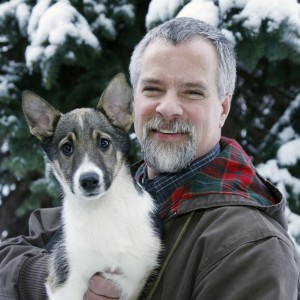 Herb Brambley, 2010 Iditarod Teacher on the Trail™
Enjoy these musical arrangements by Herb Brambley.
Herb is a K-6 environmental education and technology teacher at Southern Fulton Elementary School in Warfordsburg, Pennsylvania.  He is also a part time grant writer for the district and has been instrumental in helping the school secure more than $115,000 for the environmental program and the nature trail.  Herb says he has the best teaching job anywhere and also the biggest classroom, since his classroom is the 140 acre school property of woods and fields, which also includes a pond, wetlands, and several streams.
One Chance (One ore Sled Dog Ride) by Herb Brambley, Iditarod 2011 Iditarod Teacher on the Trail™
Got a Hundred and Fifty Huskies
Ghost Huskies in the Sky
I Think God Must be a Musher
Nine Days on the Trail and We're Pulling in to Nome Tonight
North to Alaska
I Hear the Dogs
*These musical arrangements were done by Herb Brambley during his year as Teacher on the Trail™ and were provided to us on a dvd/album that he created.