Hello friends,
Here it is . . . the end of another Iditarod. Lots of my K9 friends crossed under the Burled Arch in Nome with happy faces and tail wags. 52 teams finished the race with Joar Leifseth Ulsom claiming first and Magnus Kaltenborn claiming the Red Lantern. The Finisher's Banquet was held Sunday night in Nome with lots of good food, friends, and stories. Here are a few of the awards given out that are important to my breed: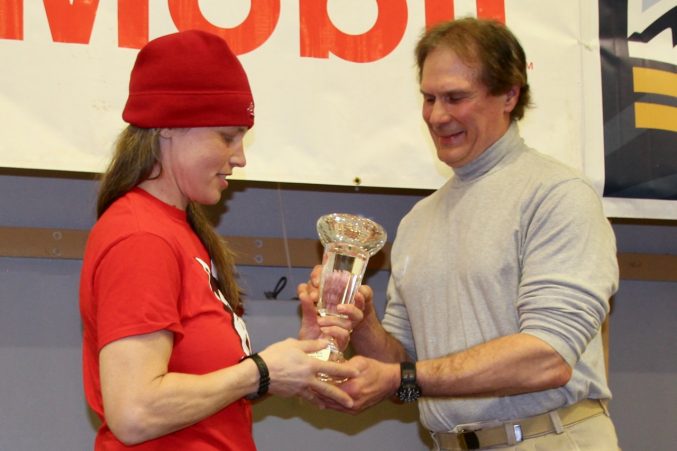 Leonhard Seppala Humanitarian Award (given for outstanding care of dogs) – Aliy Zirkle
Lolly Medley Memorial Golden Harness Award (given to outstanding lead dog) – Russeren, Ulsom's lead dog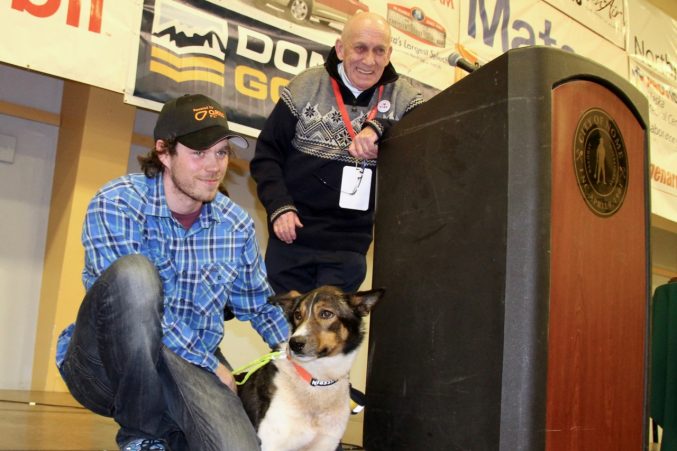 The full list of awards can been seen here: http://iditarod.com/eye-on-the-trail-iditarod-xlvi-awards/
It's been another great year of Alaska Adventure that included rough weather, mushers helping each other, beauty on the trail, and lots of happy dogs. Now, I nap.
Tail wags,
Zuma