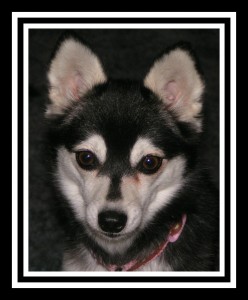 Libby here!
Hello boys and girls!
Did you know that the Iditarod is a race that has 2 starts?
On the first Saturday in March each year, the ceremonial start is held.  That's called the START.  The start is just for fun and celebration. 
On the next day, Sunday, the race ReStarts.  That means the race starts again.  This is the REAL start of the race.  The official clock starts and mushers head to Nome.  When they get to Nome, officials will announce how many days, hours, minutes and seconds it takes the musher to get to Nome. The timer starts on Sunday.
It's going to be a GREAT race this year!  Everything I think about the race, I start spinning in circles.  Some think I'm chasing my tail.  I'm not.  I'm spin, spin, spinning for fun because I am happy.  Now don't you go spinning like me.  I don't want you to fall down! 
Can't wait to share more about the race with you over the next few months!
Just Spinning some 'de-tails',
Libby