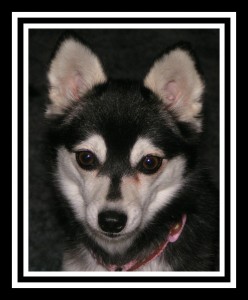 Libby Here!
Hello Boys and Girls!
I'm howling, howling, howling with excitement!  We are half way through February.  Time is going so fast! On Saturday, March 2, the race will start in Anchorage.  That's called the ceremonial start.
When every musher leaves the starting line, there will be a special passenger in the sled.  That passenger is an IditaRider.  The rider won a bid at the IditaRider auction.
On the next day, Sunday, March 3, the race will begin.  That day is called ReStart day.
Just spinning some 'de-tails'
Libby