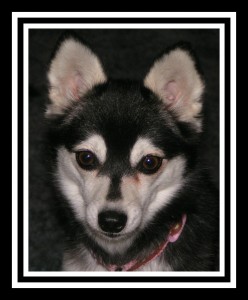 Libby Here!  Hello Boys and Girls!
Oh it's so exciting!  Last weekend, there was a big 2 day meeting in Alaska for the rookies who will be racing in the 2019 Iditarod.  The meeting was on Saturday and Sunday, (December 1 – 2)  On the first day, they met at the Lakefront Hotel for meetings to learn all about the race and dog care.  On the next day, they went to the Dream a Dream Dog Farm.  Veteran mushers (mushers who have finished the race before) were there to talk to them about racing in Iditarod.  It was so much fun to see the rookies in 'school'.  They listened carefully to their teachers and asked lots of questions! 
It looks like there are going to be 10 rookies this year!  Isn't that awesome?  You can look at all the mushers pictures by clicking here:  https://iditarod.com/race/2019/mushers/
I hope you are listening to your teachers and asking lots of questions.  Asking questions is a good way to learn!  Once you ask the question, then the real learning and thinking starts!  Go for it.  Learn lots!
Just spinning some 'de-tails'
Libby