Hello friends,
LOTS of things happening here in Alaska! On Friday (November 30) morning the Anchorage area was hit with a 6.9 magnitude earthquake. Even my friends as far away as Fairbanks could feel the tremors. Here at Iditarod Headquarters we closed for the day since roads were dangerous and we wanted to keep everyone safe. Schools are closed until December 10 so they can be cleaned up and checked for any repairs. You can read more about the earthquake here from our friends at the Anchorage Daily News: https://www.adn.com/alaska-news/2018/11/30/large-earthquake-strikes-southcentral-alaska/
The earthquake also affected the sign up for the 2019 Iditarod. While Lance Mackey was the 50th musher to sign up before the cut off date of November 30, the sign up was extended a few days due to the earthquake. I'll keep you posted!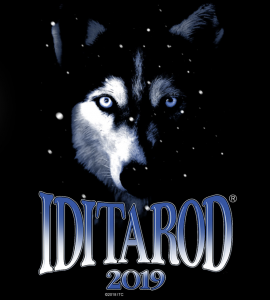 Also new is our 2019 Logo. Does is look like someone you know?
Tail wags,
Zuma