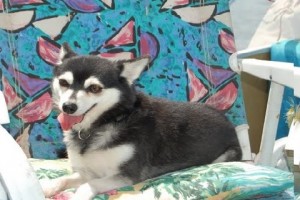 Libby Here!  Hello Boys and Girls!
Ticktock!  Ticktock!  Listen to that!  The clock is ticking, ticking ticking away.  When you hear someone say that time is ticking away, means that time is going by fast.  It won't be long until the start of the 2019 Iditarod.
The ceremonial race starts on March 2, but the clock starts running for the racers when they leave the starting line on Sunday, March 3.  When the clock starts, the racers are 'timed' from that moment until they get to Nome. 
Are there things that you get 'timed' for, like a quiz on math or writing?  Do you ever get only so much time to do something? Why does how long it takes you to do something matter?
Ticktock, ticktock, tickock! The clock on learning about the start of the race has already started! 
Just spinning some 'de-tails'
Libby