Our first annual Trail Mail Art Contest was a tremendous success! We were thrilled to accept over 40 entries from students in grades 4-12 and from all over the country. A team of Iditarod Educators narrowed the field to ten finalists which were then judged by artists Jon and Jona Van Zyle. The Iditarod Education Department would like to send a special thanks to retired art teacher, Wendy Brott, for her support of this newest iteration of the Trail Mail program. Please join us in congratulating our top finalists! Be sure to sign up for your chance to send a piece of mail down the trail in this year's winning design. See the page 12 for details!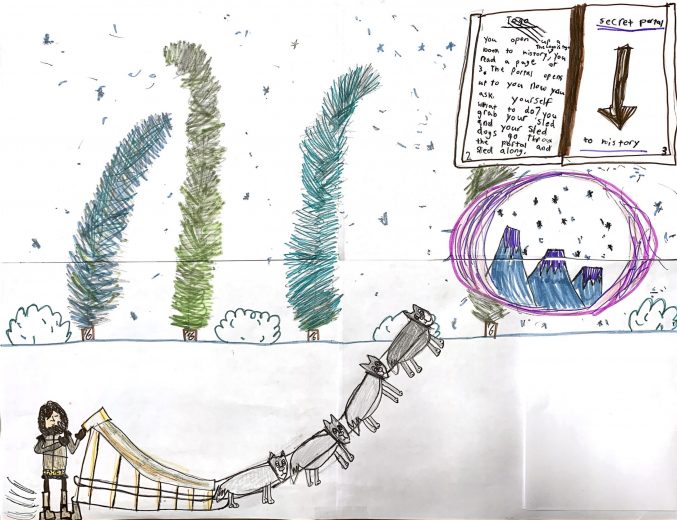 First Place:
Addison W. age 9 from Annapolis, MD
Addison's design was chosen because of the creativity and tie in to the theme of the history of dog sledding and the race.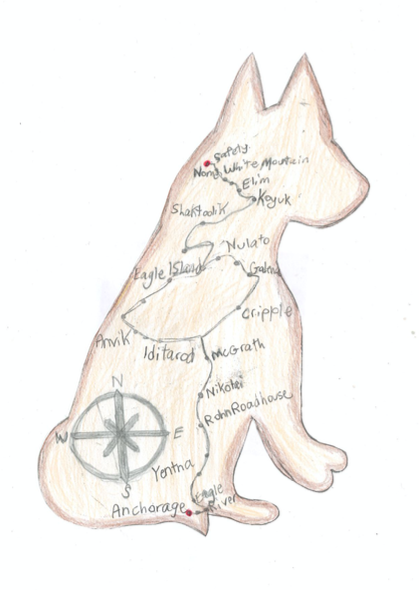 Second Place:
Anna D. age 11 from Kinnelon, NJ
Anna's work was chosen for her strong concept of honoring history by featuring the race trail.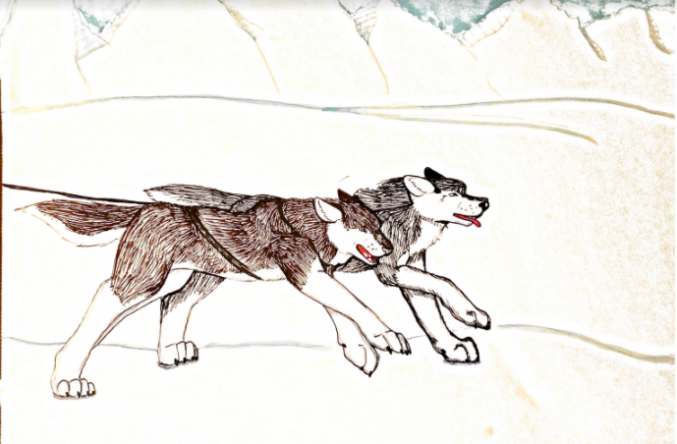 Third Place:
Michelle C. age 14 from Eagle River, AK
Michelle's work was chosen for the strong graphic nature of the image, and the attention to detail in the drawing.
Finalists:
Please click each image to see the full piece of art!