I have made it to Anchorage!  I'm happy to report it is snowing!  I'm watching the Iron Dog start on TV, while updating the blog and preparing to go exploring.  The Iron Dog is the longest snowmobile race in the world. It travels 2,031 miles and will feature 38 two person teams this year. It uses a lot of the same trail as the Iditarod.  The racers are talking about how tough the training has been this year. They have run into the same problems as the mushers… the lack of snow!  You can check it out here:  http://www.irondog.org/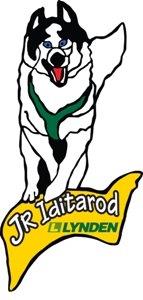 Yesterday, while I was on my layover in Salt Lake City, I got an email from Lacey Hart, Race Marshall for the Junior Iditarod.  The Junior Iditarod will be moving due to lack of snow!
The start and finish will be at Martin Buser's Kennel in Big Lake.  From what Lacey has said, making the decision was a fully thought out process that involved her and other race officials snow machining along the trail to checkout conditions. While part of the trail was useable, part of it definitely was not safe.
Lacey seems very confident that the new trail will be challenging, but definitely doable! She points out that the Junior Iditarod is an Iditarod qualifier, so it should be a little challenging!  The plan is to start at Martin Buser's kennel and follow the river to Yentna and then return to the kennel the next morning.  The race is usually 150-160 miles and this year it will be closer to 130-140 miles.
She also sent her response to the last set of interview questions my students sent to her.  They were wondering if the race would have to move… and it turns out they were right!  You can read the interview here: Lacey Hart
We will find out tomorrow afternoon if the Iditarod start will move to Fairbanks….