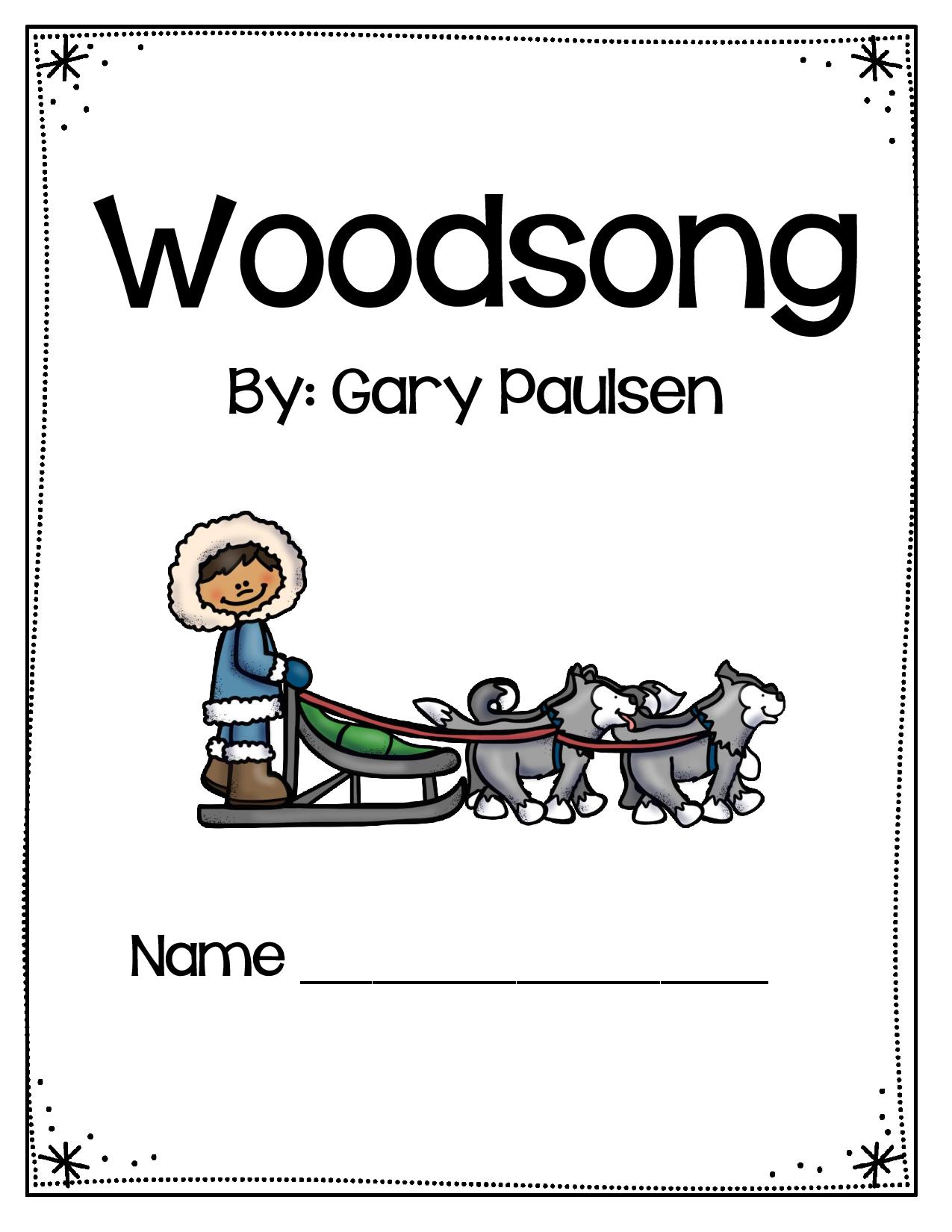 Severe weather, sleep deprivation, and animal encounters are just a few of the challenges of participating in the Iditarod.  In Gary Paulsen's Woodsong, he recounts his adventures in completing the Last Great Race on Earth!
This book of memoirs is great for upper elementary and middle school students.  It gives students the opportunity to experience the race through the lens of a rookie musher which will keep them guessing what Paulsen will do next!
I have created a novel study for Woodsong, in which students complete comprehension questions, along with working on vocabulary words.  The comprehension questions include sequencing, analyzing quotes, text-to-self connections, visualization, and more. The vocabulary section has spots for students to write the sentence from the text, definition, part of speech, connection, and sketch.  Along with the entire novel study, I have also included a word document that includes all of the questions.
Woodsong Comprehension Questions Only
Other Iditarod Teacher News:
I am Skyping with classrooms across the country!  I have enjoyed taking my students on virtual field trips over the years, so I'm excited to work with you and your students to bring the Iditarod to life in your classroom.  To find more information and sign up for a time click here– I've added a few new dates and times!  I will also be continuing the Iditarod Classroom Club.  To join in the fun, click here: Iditarod Classroom Club.
Join us in Chicago for a conference on  January 21!  Speakers include Iditarod finisher Charley Bejna (via Skype), local musher Pat Moon, and 2017 Iditarod Teacher on the Trail (along with a few other Teacher on the Trail alumni).  Click here for more information.
You can also join us in ALASKA!  The 2017 Winter Conference will be held February 28-March 3 in Anchorage, AK with the theme of "Making Sense of Problems and Persevering Through Them".  Don't miss the opportunity to learn from strong educators, and from the mushers themselves.  For more information on this conference click here.