It was just after 10:30 pm when  the word spread down the chute that Mitch Seavey was in town.  He officially finished Tuesday, March 12 at 10:39:56 pm Nome time as the winner of the 2013 Iditarod.  He was met by family as he crossed under the Burled Arch.  His gear was checked to make sure he had his mandatory items and he was declared the winner.  It was an exciting race this year with the lead changing hands several times.  At 53 years old, Mitch is the oldest person to win the Iditarod.  Keeping it in the family, his son Dallas was the youngest winner last year.
Aliy Zirkle came into town 23 minutes later as the second place finisher.  Both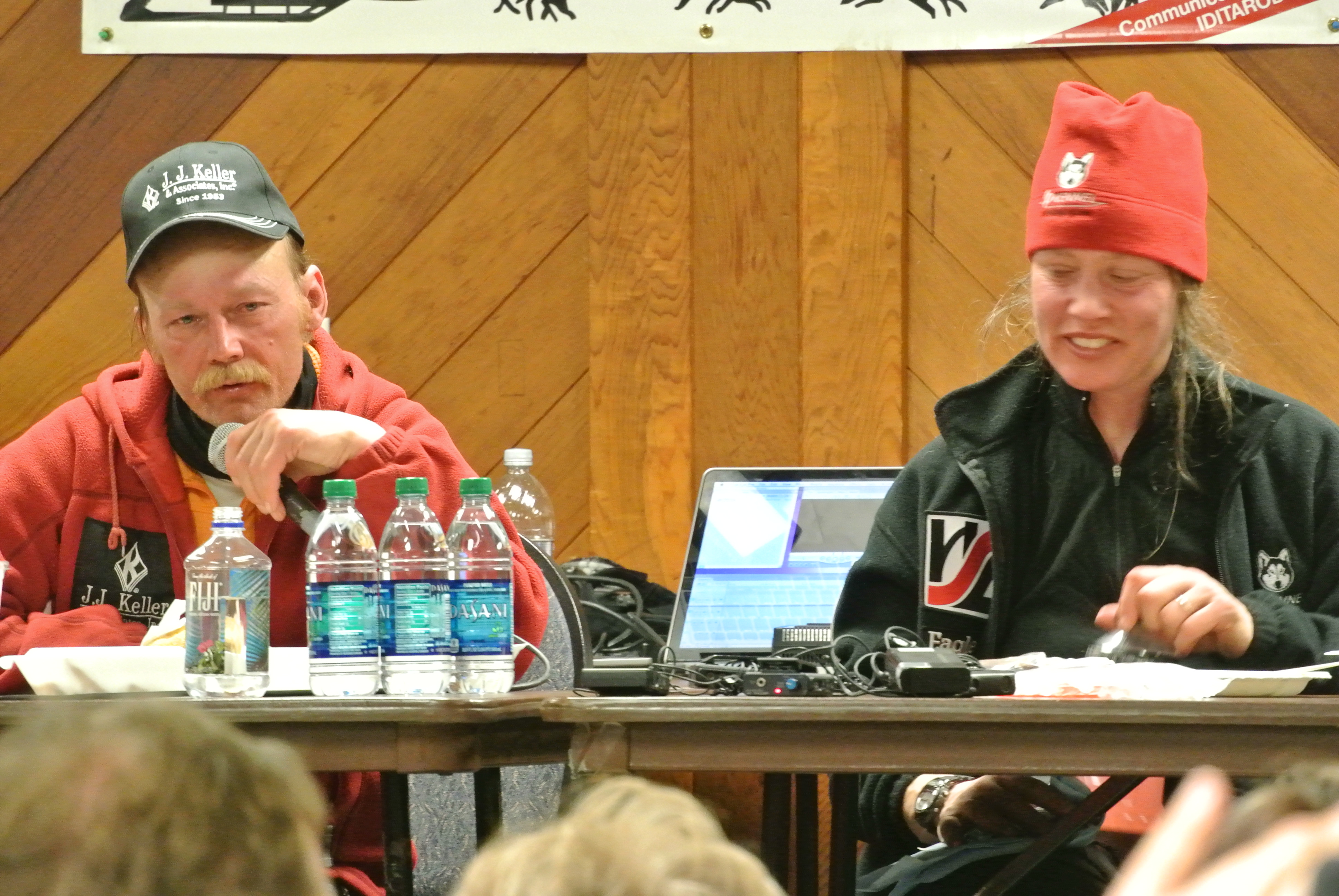 Mitch and Aliy looked exhausted as they grabbed a bite to eat and answered questions from the media.  They joked around with each other – each showing the utmost respect for their fellow musher.
Jeff King arrived under the Burled Arch just over an hour after Aliy to claim third place.  As of this writing, 20 teams have arrived in Nome, and there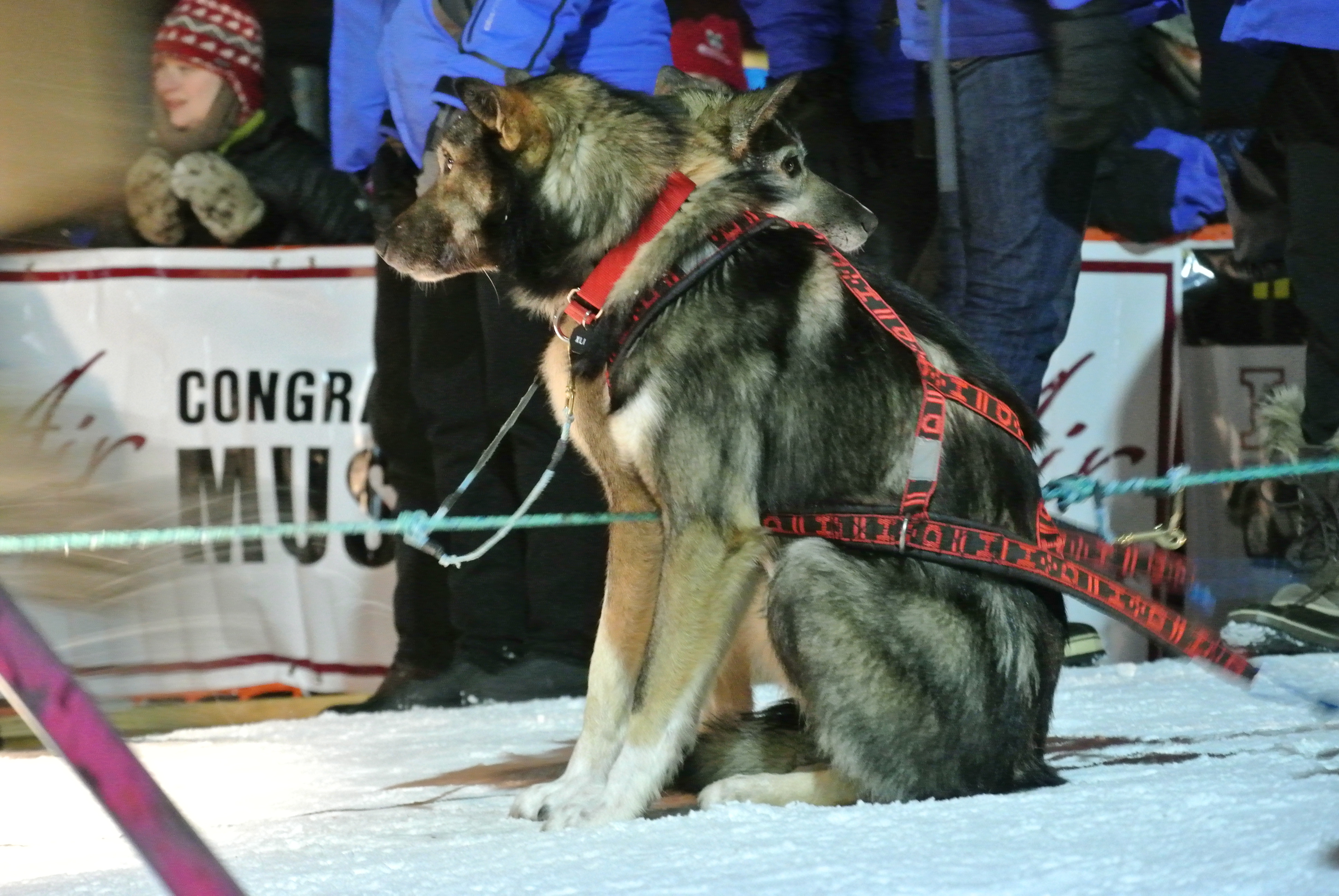 are 36 mushers still out on the trail making their way to Nome.  For them, the race is not over.  The tenacity to keep going knowing the winners are already in Nome is what makes the Iditarod the Last Great Race.