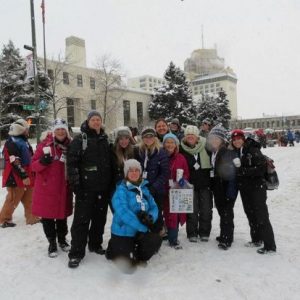 In 2013 I had the honor to be the Iditarod Teacher on the Trail. I had been using the Iditarod as a teaching tool for many years and, after encouragement from insisting parents, I applied for the position. It changed my life. 
My task this year was to come up with a story about my experience on the trail. Ha! One story?!? The more I thought about it, the more I realized that what changed me the most was the friendships I have gained. Being a part of the Iditarod means joining a family of like- minded souls who understand the value of being involved in The Last Great Race. And it's not just teachers. It's mushers, pilots, vets, and volunteers. Many of these people have become a part of my life story and my good friends.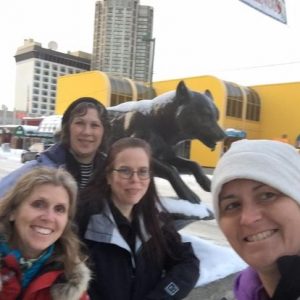 I continue to be a part of Iditarod Education because of the teachers I am honored to work with. Some have been the Teacher on the Trail, some have been TOTT finalists, and others have been Iditarod Education Conference attendees. For many of these people, I know I can pick up my phone and send them a quick text and get a quick response. True friends are like that – ready to answer a question or be there for support.
I encourage all of you educators who use the Iditarod in your classroom to come to Alaska for a conference. Better yet – fill out the application for Teacher on the Trail. No matter how you get involved, it will live in your heart forever. It will change your life.