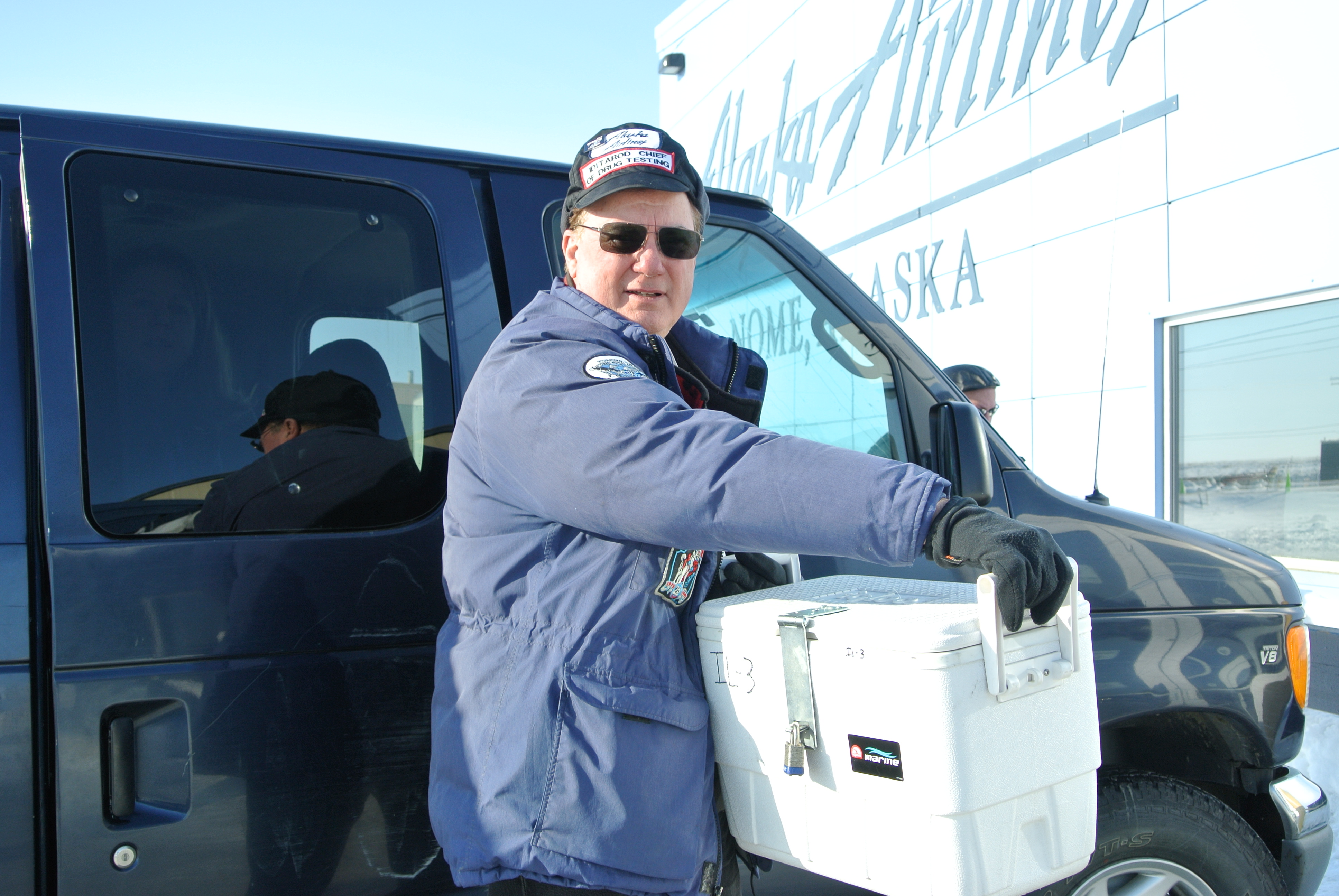 A student from Westport, CT asked me why they collect dog pee.  Pee is collected so it can be tested for drugs.  Like human athletes, they are looking for any kind of drugs that make the dogs run faster and stronger.
Over the past few days, they took the final collections here in Nome and sent them off to a drug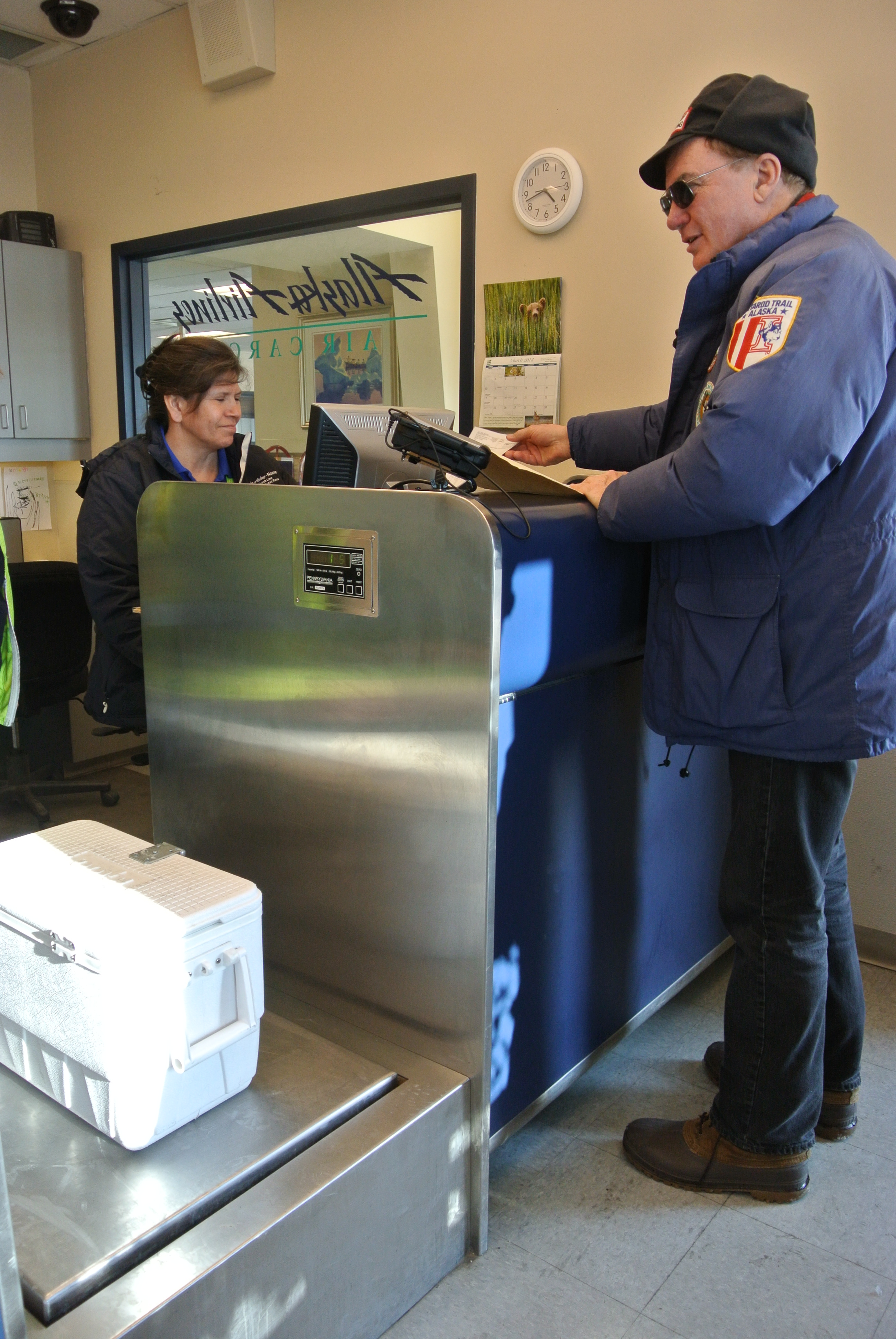 testing lab in Colorado.  This is the same lab where they analyze pee from greyhounds and some race horses.  Once again, security was a factor.  Dr. Morrie, who oversees the collection, and Marilyn who is on the collection team, brought the locked cooler to Alaska Air to send it off.  After the paperwork was completed and the "keep frozen" stickers attached, it was sent off to the lab in Colorado.
Go doggies has a whole new meaning for me.  That's the last word on dog pee.