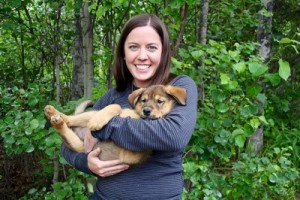 2017 Iditarod Teacher on the Trail™ Annie Kelley prepares for this year's Iditarod.  Learn more by reading this article and listening to her interview.
We are looking forward to having Annie out on the trail, in checkpoints, and sharing her observations of the race. 
Annie is a 3rd grade teacher in Chicago.
Checkout Annie's online journal at this link.
Join us in Chicago for an Iditarod Teacher Conference on January 21.  Learn more at this link.