This past weekend teachers, mushers, and even kids attended the Midwest Sled Dog Symposium and Iditarod Teacher Conference in Curtis, Michigan.  The symposium, hosted by Nature's Kennel, had breakout sessions for both mushers and teachers.  The teacher presenters came from around the country; Nancy Wendt and Linda Fenton from Wisconsin, Jen Reiter from Maryland, and me, from Iowa.  Musher presenters included Nathan Schroeder, Hank Debruin, and Jeff King.  There were a number of other presentations on topics such as skijoring, puppy care, and ATV/snowmobile repair.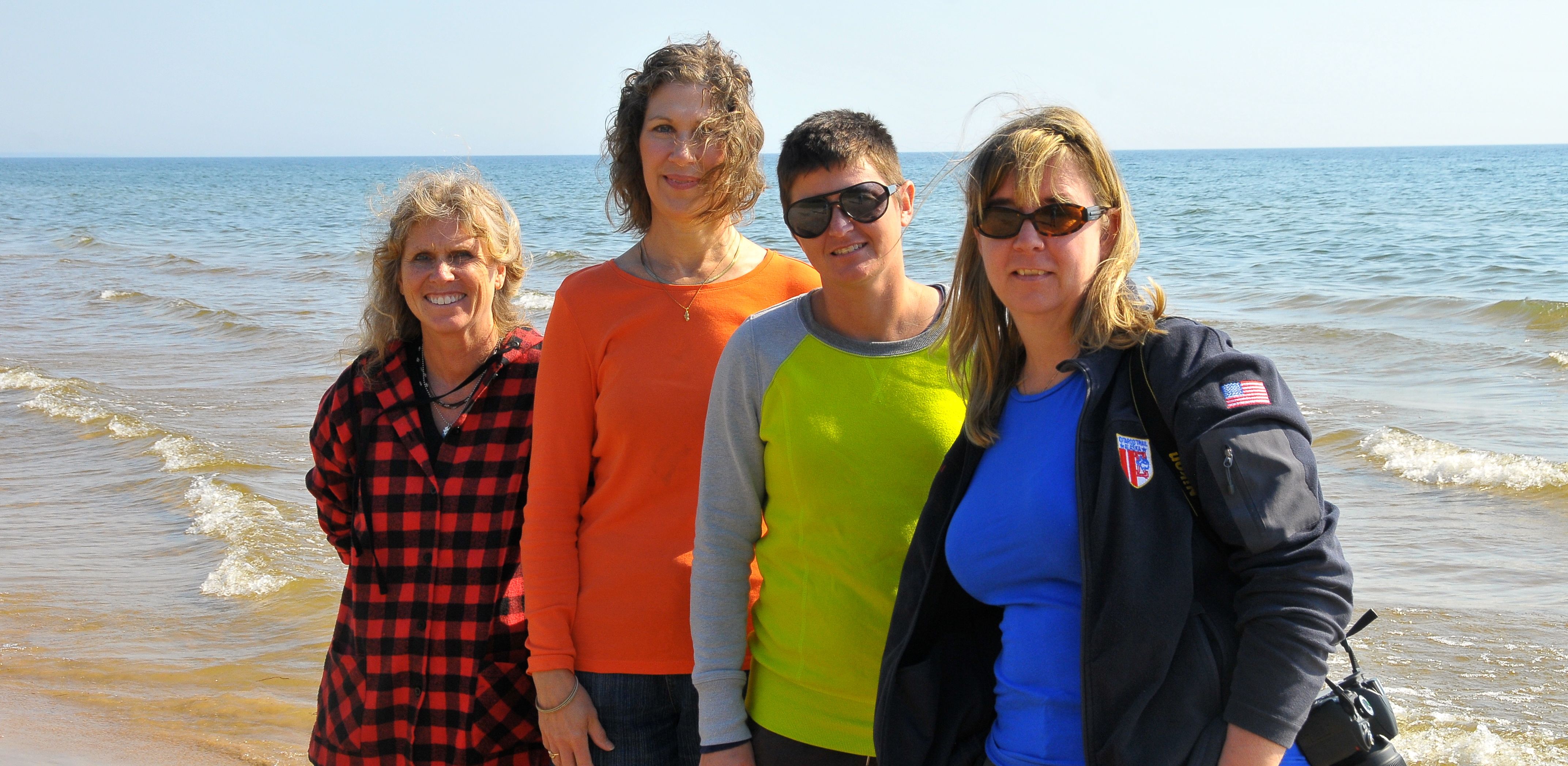 Nancy Wendt is a recently retired teacher from Eau Claire, Wisconsin.  Nancy shared many admirable Iditarod themed lessons.  Nancy's main focus was demonstrating to the teachers how Iditarod activities align with the common core.  An exceptional idea Nancy shared with us was her Iditarod Open House.  After working for quite sometime in the classroom on Iditarod projects, the students hold an open house inviting parents and community members to enjoy.  Students practice their speaking skills while sharing information with the guests.  Nancy said she has had over 250 people attend the open house.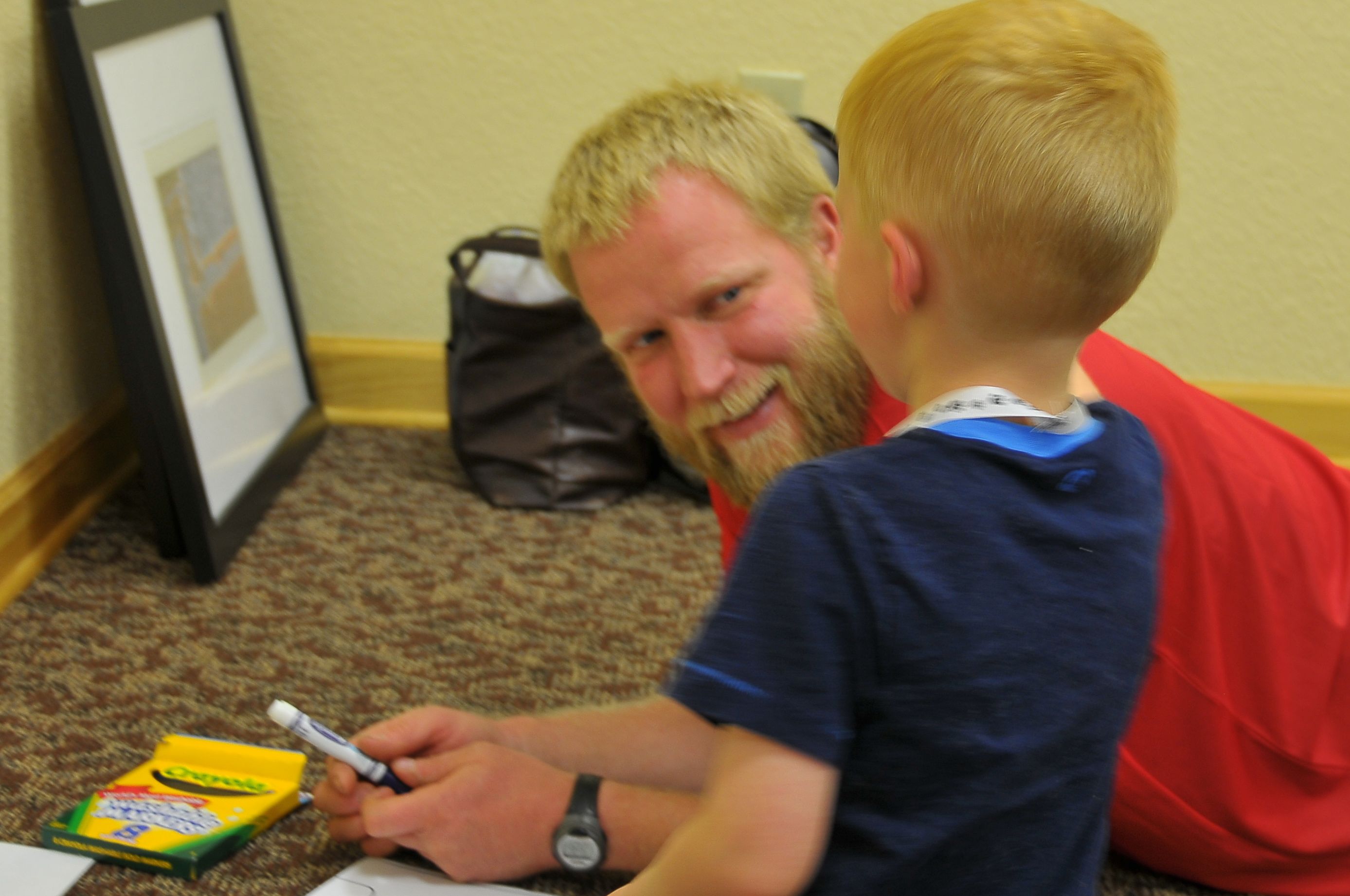 Jen Reiter, 2014 Iditarod Teacher on the Trail™, shared some of her favorite Iditarod stories.  In addition she shared a few of her favorite lessons.  This session was not only for teachers, but eager to learn children.  One story Jen share was when Karin Hendrickson was riding her sled along the trail when all of a sudden, "Splat!" she was hit square in the face with dog poo.  That story made both adults and children laugh.  It was fun and useful for the teachers to be able to add more lessons to their collection while also seeing these lessons in action.  A favorite lesson among the teachers and kids was creating their own Aurora Borealis using water paints, kosher salt, and dog stamps.  It was very sweet to see parents working alongside their children.
Linda Fenton was another presenter in our afternoon sessions.  Linda was 2013 Iditarod Teacher on the Trail™.  Linda also shared hands-on lessons with our tiny people conference attendees.  A highlight in Linda's presentation was her lesson on the genetics of dogs.  This lesson came full circle Sunday morning at Nature's Kennel.  As Linda was walking around she heard some of the kids say, "look, a floppy-eared dog," or, "look, a blue-eyed dog."  By the way, there was only one blue-eyed dog in the kennel.
I presented in the morning.  I shared with the teachers my theme, Journey through the Iditarod.  I also shared some of my favorite lessons, which can be found on this website.  We discussed more lessons and posts that will be coming.  In addition, it was nice to hear what the teachers would like to see on the website.
The attendees were also treated to some great speakers.  Friday evening Hank and Tanya DeBruin spoke about their many adventures of their sled dog lifestyle.  Saturday morning many had the pleasure to listen to 2014 Iditarod Rookie of the Year, Nathan Schroeder.  Saturday evening, a favorite to many, we were entertained by Jeff King.  To read more about these speakers, check out Terrie Hanke's articles.
Sunday was a dog lover's dream.  Included as part of the conference is a tour of Nature's Kennel, operated by Ed and Tasha Stielstra.  On fifty acres of land the Stielstra's have around 150 dogs.  I know I could have spent an entire day wandering around playing with all the puppies and dogs.
If you have not been to this conference you should consider making the trip to Curtis next year.  It is a great opportunity to listen to teachers share great Iditarod themed lessons as well as hear and meet Iditarod mushers.
Just a reminder, there will be a workshop for teachers November 14 and 15 –  In Baltimore.  Find out more and B'there!