Jon Van Zyle, Official Artist for the Iditarod Trail Sled Dog Race, shares a tutorial for your students to encourage your students to have fun and create their own masterpieces!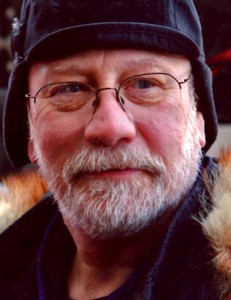 In this first in our series of art tutorials, you'll meet Jon Van Zyle, an artist who lives in Alaska.  As the Official Artist for Iditarod, Jon creates a yearly Iditarod poster and print.   Art is his life.  Inspired by all of Alaska, Jon is a storyteller and shares his stories through his artwork. Learn about Jon, his Iditarod experiences, and how he creates his artwork. Then challenge your students to create their own story through art. It's time to inspire students to get out the paper, pencils, and brushes. It's time to visualize an image or experience in one's mind.  It's time to sketch, paint, and create personal stories.  Join us in an adventure in art!
Visit Jon's website to learn more about Jon and his artwork.
Coming soon: Additional  tutorials from Jon and a special art 'challenge' for your classroom.