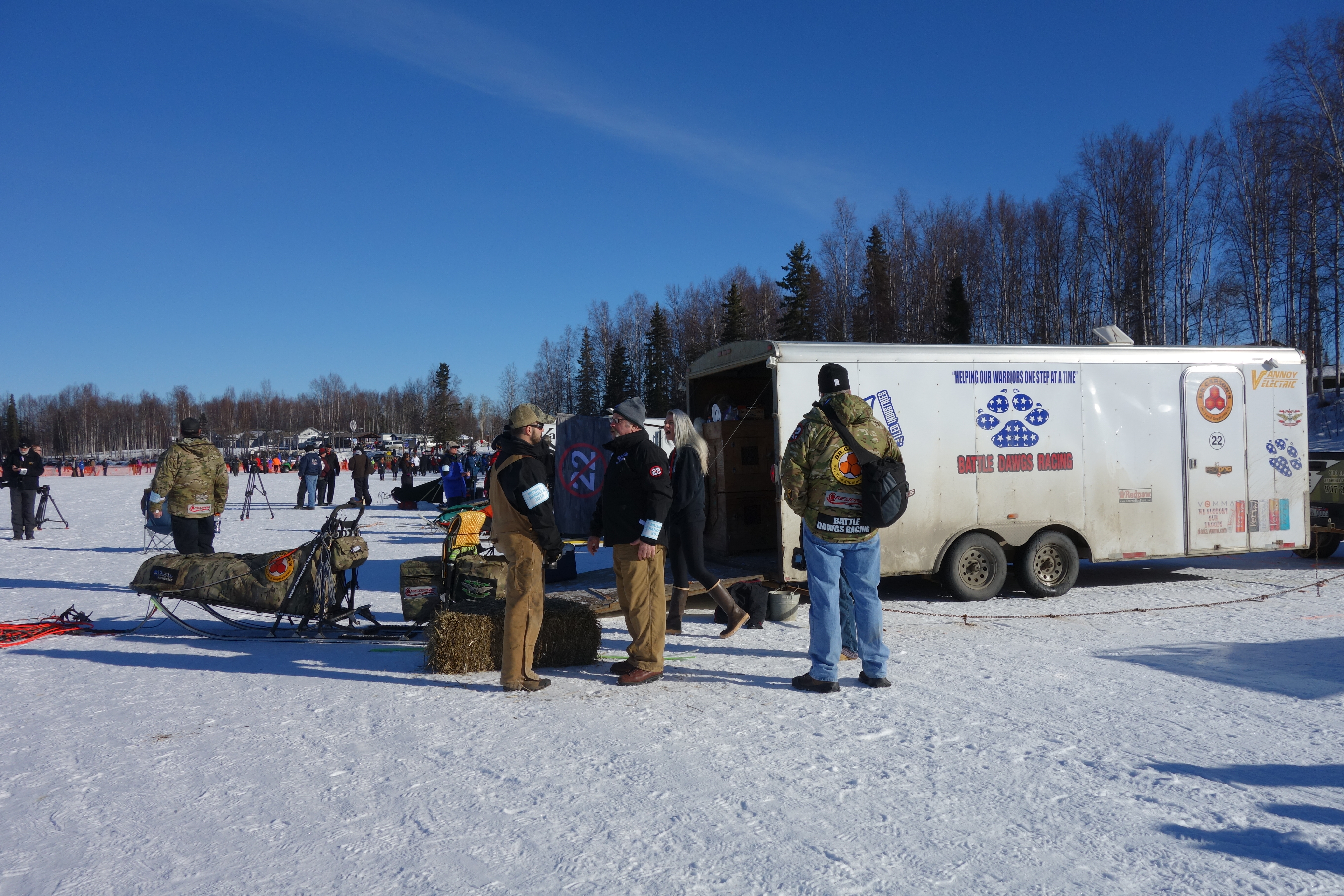 At first thought you may think there is no connection between the Iditarod, a sled dog race in Alaska, and Veterans Day, a day that honors those who have served in our country. However, there quite a few connections.
In this lesson your students will explore how they can use the gifts and talents they have to honor our US veterans this Veterans Day. This lesson was inspired by musher, Rick Casillo who has dedicated his life to helping our war veterans.  Casillo has finished the Iditarod six times, but his kennel has more than just a goal of racing the Iditarod.  His kennel, Battle Dawgs, has the added goal of raising awareness of combat veterans.  The mission of Battle Dawgs is to help combat veterans and empower them through therapeutic and exciting experiences in Alaska's beautiful landscape using the healing power of sled dogs.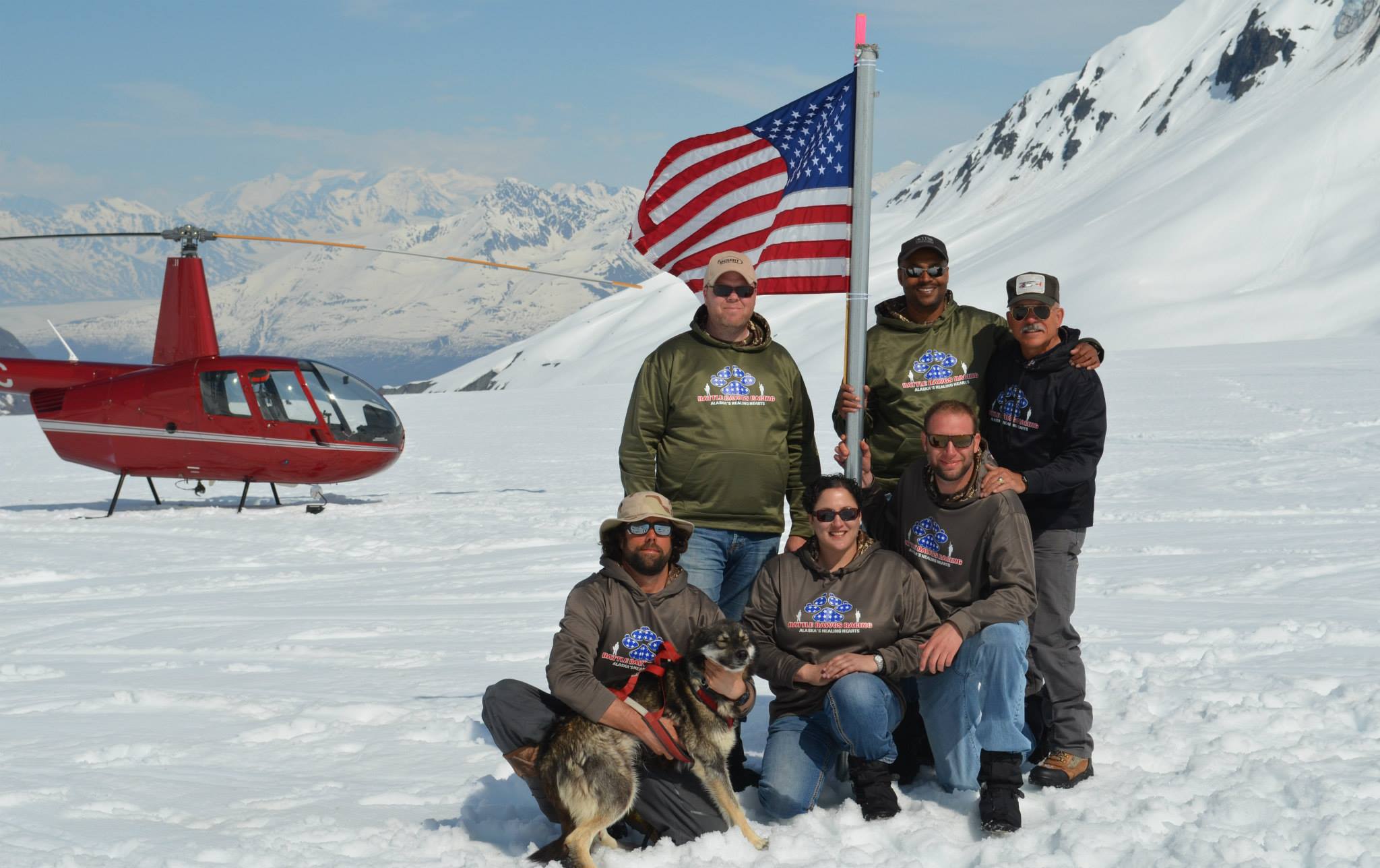 Casillo invites veterans up to the kennel to participate in various camps and day trips.  One of the camps is the "Iditarod Camp" in which veterans have the opportunity to help Rick prepare for the race, attend the start of the Iditarod, and fly out to a checkpoint along the race.  Casillo's wife, Jennifer, is a combat veteran herself and she is still active as a Lieutenant Colonel in the Alaska Air National Guard.
Rick Casillo shares his talent and passion of mushing to help and honor the veterans of our country.  He gives of his time and makes certain that each veteran who visits his kennel feels loved and appreciated.  He helps them heal from the emotional toll of war, and allows them to experience Alaska and Iditarod in a most unique way.
Rick is an outstanding example of how each of us can use our gifts and talents to help and honor our country's veterans.  Have your students take time to reflect on how they can give back to the veterans of your community.  Can you make them cards?  Share your gift of art? Share your gift of song? Perhaps read them a story you wrote.  How can you make a difference in a veteran's life?
Veterans Day and Iditarod Connection Power Point
Veterans Day Iditarod Lesson Plan
Thank you to Rick and all who are involved in Battle Dawgs.  Your dedication to our US veterans is an inspiration to us all.  To learn more about Rick's efforts, check out the Battle Dawgs website.
When doing this lesson with your students, you can also include information about the founder of the Iditarod, Joe Redington Sr, also being in the military.  Joe, along with many other past mushers, have bravely served our country.  To learn more about Joe Redington Sr., click here.
Other Iditarod Teacher News:
I am Skyping with classrooms across the country!  I have enjoyed taking my students on virtual field trips over the years, so I'm excited to work with you and your students to bring the Iditarod to life in your classroom.  To find more information and sign up for a time click here.  I will also be continuing the Iditarod Classroom Club with Skype which began last year with 2016 Iditarod Teacher on the Trail™ Laura Wright.  To join in the fun, click here: Iditarod Classroom Club.
Join us in Chicago for a conference on  January 21!  Speakers include Iditarod finisher Charley Bejna (via Skype), local musher Pat Moon, and 2017 Iditarod Teacher on the Trail (along with a few other Teachers on the Trail).  Click here for more information.
You can also join us in ALASKA!  The 2017 Winter Conference will be held February 28-March 3 in Anchorage, AK with the theme of "Making Sense of Problems and Persevering Through Them".  Don't miss the opportunity to learn from strong educators, and from the mushers themselves.  For more information on this conference click here.
*Photo credits: Battle Dawgs and Rick Casillo