With the celebrations of Patriot Day in September and Veteran's Day next month, I have been thinking about our military and the brave men and women who help keep our country safe. When it comes to the role of animals in the military, I'm sure many of us think of horses that were used in combat long ago, or dogs that are used to help sniff out danger today. I began to wonder if sled dogs had ever been used during any type of global conflict. After doing some research, I found that they have in fact been used on a number of different occasions. I even discovered that some famous mushers have played a major part in military operations during both world wars. Here is a brief look into the connection between sled dogs and our military.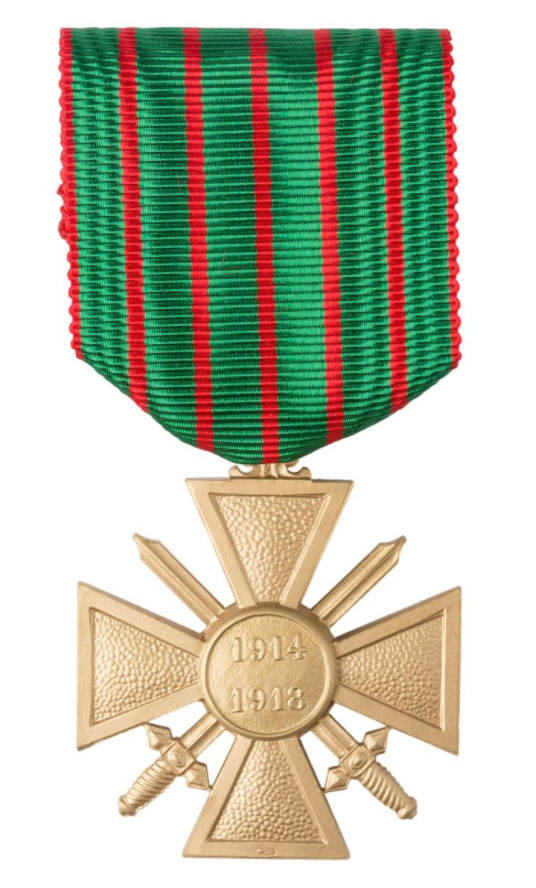 Famed "All Alaska Sweepstakes" musher Scotty Allen, was the first big name that I came across in my research. The first sweepstakes took place in 1908 and continued every year until 1917 when WWI took centerstage in Alaska. It was because of his prowess in those early races that he was later recruited by the French military to help with an operation involving sled dogs.
In this operation, Allen was asked to help find dogs to help deliver supplies in the mountains of Eastern France where deep snow made it impassable for horses. He was able to find over 100 dogs in the Nome area, and then around 300 more from the Canadian arctic region. Once in France, he helped train 60 teams of dogs, and over 50 men to mush the sleds through the Vosges Mountains. During the mission, his teams hauled ammunition and established communication lines to French soldiers who had been cut off by the Germans. They also helped return wounded soldiers to various field hospitals. As a result, for the first time ever in France, dogs were awarded the Croix de Guerre, which is a highly coveted medal given to those who display acts of heroism during combat.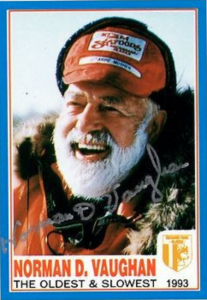 Colonel Norman Vaughan was a famed Antarctic explorer and musher. He participated in the Iditarod race 13 times (and was a 6 time finisher) and also competed in the 1932 Olympics dog sled racing event. He was part of Admiral Byrd's team to explore the Antarctic, and had the 10,300 ft peak, Mount Vaughan, named in his honor. He climbed this peak just days before his 89th birthday.
Colonel Vaughan also played an important role during WWII. He had numerous assignments in Greenland where he assisted in recovery and search and rescue missions. He also helped train men and 425 dogs to complete various rescue missions of downed pilots. One such mission was to recover a B-17 Norden that was part of the "Lost Squadron". "By 1943, the effort to utilize dogs for war purposes was shifted to command of Colonel Vaughan, North Atlantic Wing, Air Transport Command, Army Air Corp. He trained and equipped the search-and-rescue sled dog units to retrieve pilots and cargo from crashed aircraft. By the end of the war, at least 100 downed pilots were recovered." https://americanpolar.org/about/polar-luminaries/colonel-norman-vaughan/
Also during WWII, Vaughan was even able to convince General George Patton to "send in the dogs" during the Battle of the Bulge to bring wounded soldiers to field hospitals. This however never came to fruition, as the snow had melted by the time the dog teams arrived. 
Finally, the father of the Iditarod himself, Joe Redington Sr. worked for the Air Force. Starting in 1949, he and his early dog teams helped to retrieve downed planes from the Alaskan wilderness. He served with the 5039th Maintenance and Supply Group until 1957. Dogs were used by the Air Force in Alaska for numerous different purposes. Surprisingly, the 10th Air Rescue squadron even had jump qualified dogs to assist in search and rescue missions from the air. Also, Joe Redington's son, Joe Jr., was enlisted in the Army specifically to race dogs.
The connection between mushing and the military is not something that is all in the past. Current Iditarod musher Rick Casillo runs a program for military veterans, and is dedicated "to empower our Nation's heroes through therapeutic and exciting experiences by harnessing the natural splendor of Alaska's landscape and the majestic healing power of sled dogs." He and his wife Jennifer, a combat vet herself, have worked together to create and run this year-round program which includes rafting, mushing, hiking and hunting. Be sure to check out their amazing work with our nation's vets here https://www.battledawgs.org/
Teachers: Check out this lesson about the "Flags of the Iditarod" from Heidi Sloan, the 2018 Teacher on the Trail. The flags tie in nicely with the discussions of the various countries where some of these stories came from. Flags-of-the-Iditarod-Lesson-Plan-1-1