Hi Boys and Girls,
It's Friday!!!!  Do you have any plans for the weekend?  Hopefully, you are able to follow the race at home.  The teams will be busy this weekend making their way to Nome.  Currently, all but 1 team has completed their 24 hour and 8 of the first 11 teams have also completed their 8 hour mandatory on the Yukon.  I'm starting to think ahead to next week.  I wonder when the first team will cross the finish in Nome and when that will happen.  What do you think? 
Currently the top 5 are:
Nicolas Petit out of Grayling
Mitch Seavey in Grayling
Joar Leifseth Ulsom   in Grayling
Richie Diehl out of Shageluk
Peter Kaiser out of Shageluk
The Red Lantern Position is:
Tom Schonberger out of Takotna
The Rookie of the Year position is:
Matt Hall is in 15th position and is in Shageluk
Scratched:
Scott White scratched in Takotna in the best interest of his team. 
Awards: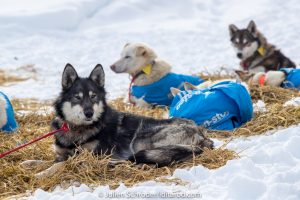 No awards today
Have a great weekend and I'll see you on the trail,
Gypsy