Tails from the Trail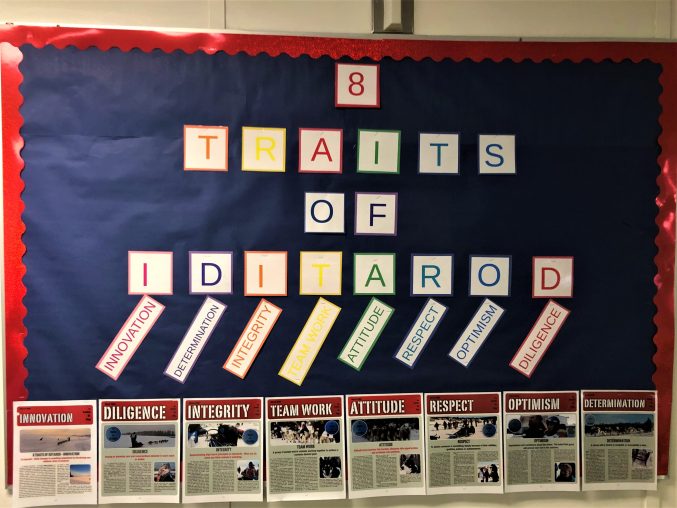 Looking for a way to incorporate the Iditarod into your classroom during distance learning? Check out this lesson that incorporates the 8 Traits of Iditarod into your student's daily activities. The 8 Traits of Iditarod are a great way to include the Iditarod in your character education program.  The 8 Traits of Iditarod are:
I- Innovation
D- Diligence
I- Integrity
T- Teamwork
A- Attitude
R- Respect
O- Optimism
D- Determination
You can learn more about the 8 Traits and download posters to use in your classroom by clicking here.