Tails from the Trail- Homeward Bound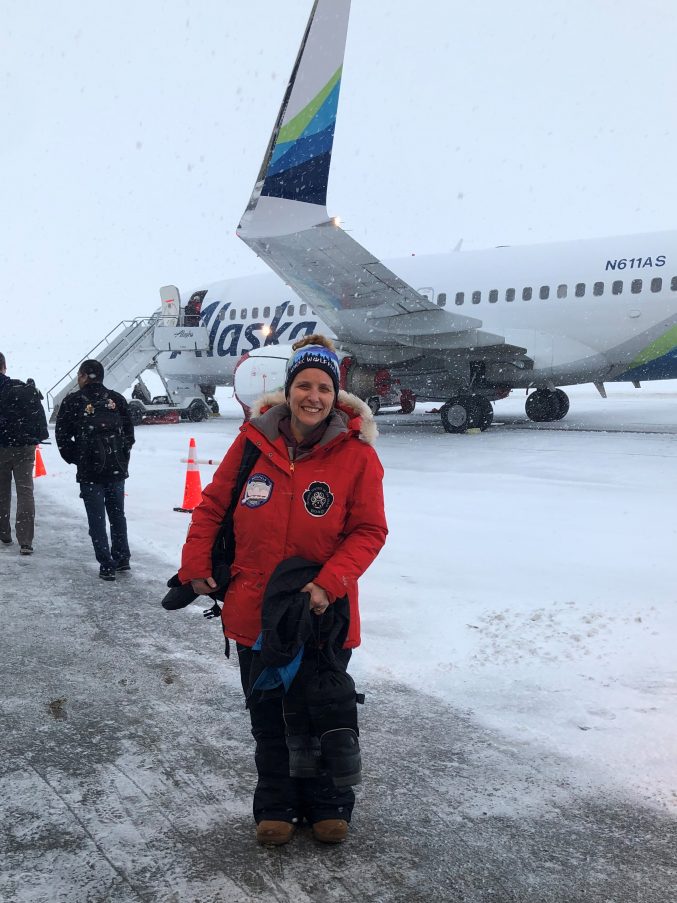 Snow, blizzard conditions, -40 to 34-degree temperatures, COVID19, checkpoints being moved, and so much more. One thing for sure is that this has truly been an Iditarod to remember!  It has been a race of change and resilience.    When the rest of the sports world was shutting down, the Iditarod continued. The mushers, volunteers, and dogs have all shown great resilience and perseverance. 
It started with snow, more snow than had been seen in years.  The day of the start it was forecasted for 2 feet of snow to fall, and it did not disappoint. Wet heavy snow fell as the mushers left Willow Lake and continued through the first checkpoints. 
Then came the freezing temperatures.  Many nights falling lower than -40 as the mushers made their way in Nikolai and Takotna.  Ice beards, the frozen hair, snoticiles were the norm as mushers and volunteers worked through the freezing temperatures.  As the humans were chilly, these were the temperatures that the dogs loved!
As the mushers moved north along the Yukon River and to Unalakleet and Shaktoolik the warm temperatures and changes in checkpoints became the next challenge.  With warmer temperatures, the snow became mushy and hard to travel through.  The fear of COVID19 that the lower 48 was struggling with, moved its way into Alaska.  Checkpoints moved outside of the villages, in order to protect from the spread.  Volunteers worked tirelessly to ensure the safety of everyone from mushers to the people in the villages.  All ensuring that the race was to go on.  Persevere through the spreading pandemic, and we did.
As mushers began their trek along the Bering Sea and Norton Sound towards Nome more weather and warmth became the challenge.  Blizzard conditions with warmer temperatures made them almost impassable.  The Elim 11 were stuck in Elim for many hours waiting for conditions to improve.  Until finally on March 21st the Elim 11 were able to finish the trail.  As I write today we watch and cheer for The Elim 11 as they arrive in Nome, to finish the 2020 Iditarod.
The theme of the 2020 Iditarod is definitely perseverance and resilience.  The amazing volunteers, mushers, dogs, people of the villages, pilots, everyone involved made this a race to remember!!!