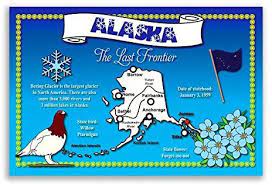 There is still time to join the postcard challenge!!!
We are looking for classes or homeschool families from several states to round out our fifth annual Iditarod Postcard Challenge!
If you join the project, you are committing to sending postcards to each class on the list between the start of school and when the first musher leaves the Iditarod starting line on the first Saturday in March! Last year, we didn't quite get every state and had a couple of doubles, but we will try our hardest to keep the list between 50 and 60 spots. In your postcard message, we ask you to tell a little about your state and what you look forward to in the 2024 Iditarod.  You can add information about your state's symbols, things your state is known for, fun things to do in your state, your favorite thing about your state, or anything you want to share. This is an excellent opportunity to learn about our 50 United States! 
If you want to join the program, please email kellyvillar814@gmail.com as soon as possible!
We are looking for the following states: Alabama, Alaska, California, Colorado, Connecticut, Delaware, Georgia, Hawaii, Idaho, Illinois, Indiana, Louisiana, Maine, Maryland, Michigan, Mississippi, Nebraska, Nevada, North Carolina, North Dakota, Oklahoma, Oregon, Rhode Island, South Dakota, Vermont, Virginia, West Virginia and Wyoming.