What do mushers see on the trail?  In art classes, the Iditarod and the study of Alaska and the Arctic have been a special project this year.  The students at Eanes Elementary School researched the geographic landscape and animals found along the trail and created amazing clay dioramas to represent what they found.   The results are stunning!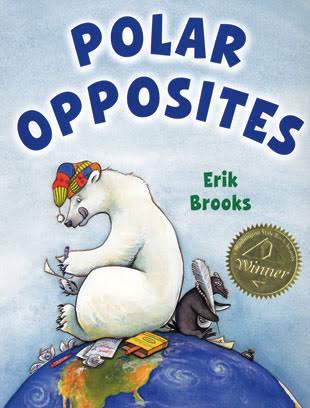 The question about certain polar animals always comes up when learning about Alaska.  Many times, students, and even adults, make the mistake of thinking that penguins live at the North Pole.  
Erik Brooks, the artist and illustrator, has written the perfect book to solve this mystery!  Polar Opposites is a lovely children's picture book about a polar bear and a penguin who are friends and pen pals.  It talks about their respective homes at the North and South Poles and really helps students learn the difference once and for all.  Our dioramas were penguin free, and with a little research, students had the opportunity to learn about other unique Arctic creatures and landforms.
For help and insight into this special project, I turned to Iditarod musher Monica Zappa.  Monica lives in the remote Caribou Hills of Kasilof, Alaska, and her passion for nature and conservation is well known and respected.  Monica shared a video of her morning salmon and turkey snack time at her kennel…but with a special visitor.  A bald eagle flies in each morning hoping for a treat, much to the delight of her beloved dog team.  Will the eagle snatch the treat away from Dweezil, her lead dog?  Watch and find out:
[wpvideo orgtOBRj]
Although this is a typical morning for Monica, it certainly seems extraordinary to me!  Her video was wonderful inspiration for this unique and thoughtful project.  Our students worked closely with our art teachers, Erin McElroy and Caitlin Maher, to recreate their Alaskan landscape scenes with clay, art tools, paint, and a lot of love.  We learned a lot about what an Iditarod musher sees and experiences along the trail in the remote wilderness.
It is so easy to bring the study of the Iditarod into any classroom.  This is a beautiful project that integrates the Last Great Race on Earth® and the study of wild Alaska into an art and research project.  When we finished, our students displayed their dioramas in a touring gallery display.  The next step is to allow students to tell a story about their dioramas in a narrative form or an expository research project in Writer's Workshop.  This would also be wonderful for a companion poem with each Arctic scene.  The possibilities are endless!
Monica Zappa has had a very adventurous life, inspired by her parents who were both mushers.  It was her father's dream to run the Iditarod, and now she is fulfilling that dream for him with her third Iditarod this year.  Monica has degrees in meteorology and geography, and when she is not mushing, her main occupation is commercial fishing.  She is passionate about protecting Alaska's wild salmon and the pristine waters of Bristol Bay.  She is truly a conservation advocate for her state!
How'd They Do That?
Check out the steps below to easily create your own Arctic clay dioramas:
Find out more about Team Zappa on their website:
(You are leaving a secure site, not responsible for content)
http://teamzappa.com
Want to know more about Monica Zappa and other 2016 Iditarod mushers and their teams?  The name says it all.  The ULTIMATE INSIDER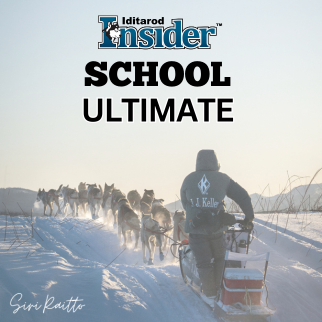 gives a school access to everything!  All of the benefits of the INSIDER VIDEO combined with the ability to "Track the Pack" with the GPS INSIDER!  Access to all of the commercial-free video.  Spotlight up to 5 of your favorite mushers and receive email alerts when they enter and leave a checkpoint.
HIGHLIGHTS:
GPS Tracker

Commercial-Free access to all video content

Highlight 5 Mushers with email alerts

Follow my journey this year as 2016 Iditarod Teacher on the Trail™. We have partnered with Skype as a virtual field trip experience, and I will be sending recorded video messages daily along the trail to classrooms around the world.  Sign up for a free Skype account first, and then join the "Iditarod Classroom Club" to follow along.  Remember, you must have a Skype account first, or you only be in my club for 24 hours as a guest!  Click the link below: