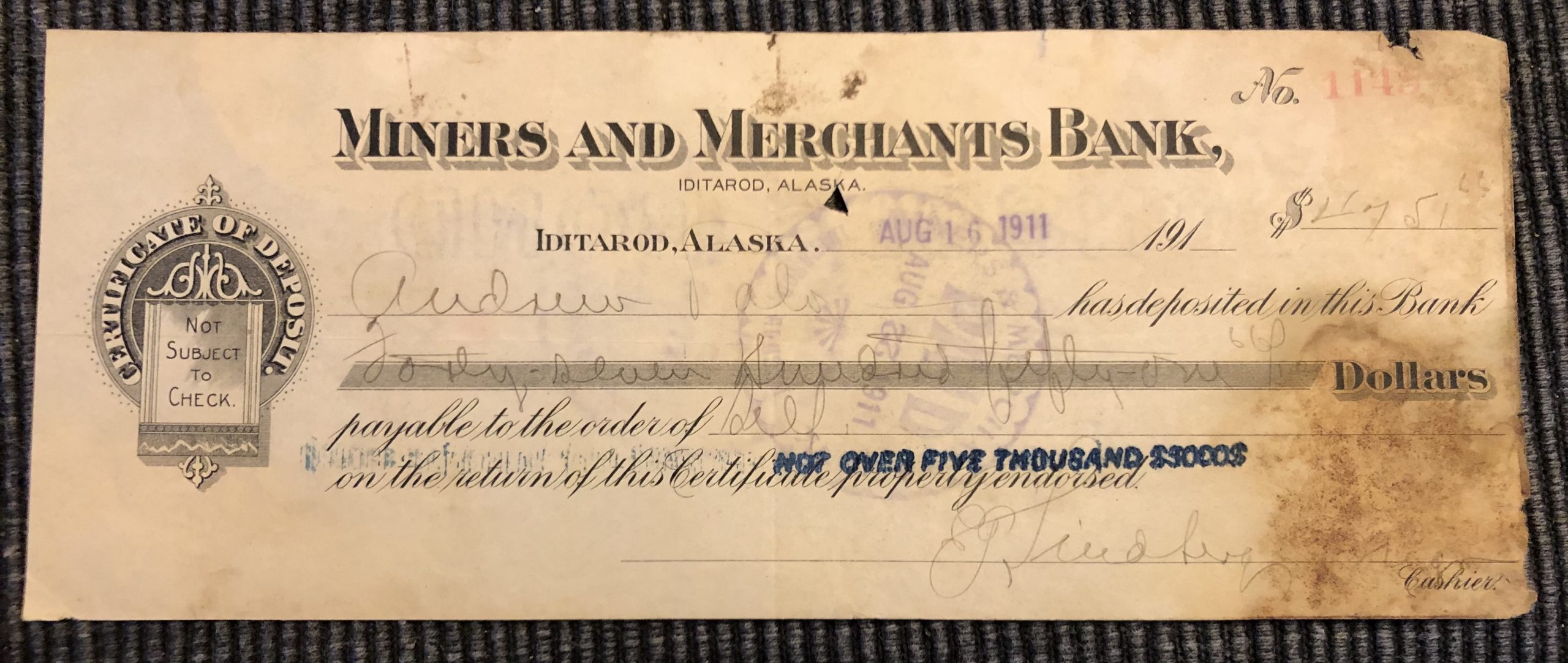 Last month, we looked at the use of the Iditarod Trail as a mail trail by investigating trail mail. This month, we turn our focus to the use of the Iditarod Trail during the Gold Rush Days. The vault of the Miners and Merchants Bank is one of the few structures still standing in Iditarod today! This month's artifact is a deposit slip from 1911. Andrew Palo deposited $4,751 dollars! Isn't if fun to wonder if that money was from a gold strike or a business in the town?
Using the Source With Students:
Display the object for your students and have them share what they See, Think, and Wonder about the artifact.

Play the song "North to Alaska" by Johnny Horton. Ask they if they know what the lyrics "North to Alaska, we're going north, the rush is on" refer to.

Song Video

Introduce them to the idea that the Iditarod Trail was used during the Gold Rush era.

If you have more time to spend with this topic, here is a full

lesson plan

on the topic. Through this lesson, students investigate the timeline of the Alaskan Gold Rushes and try their hand at a gold panning simulation.
Associated Resources: