Teamwork, Collaboration, and Creativity! 
The day started with Vern Halter, teaching us how to harness and bootie the dogs and having a harnessing and bootie competition.  It was a lot of fun and made me reflect upon the mushers on the trail.  How many times and how fast they must have to change booties on the dogs.  It was a great team building way to start the morning.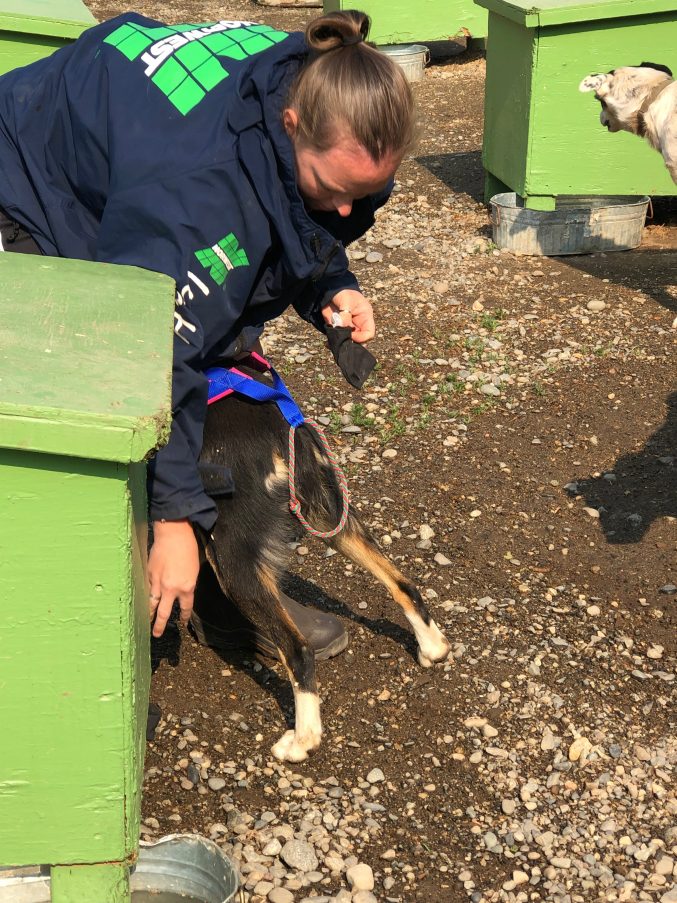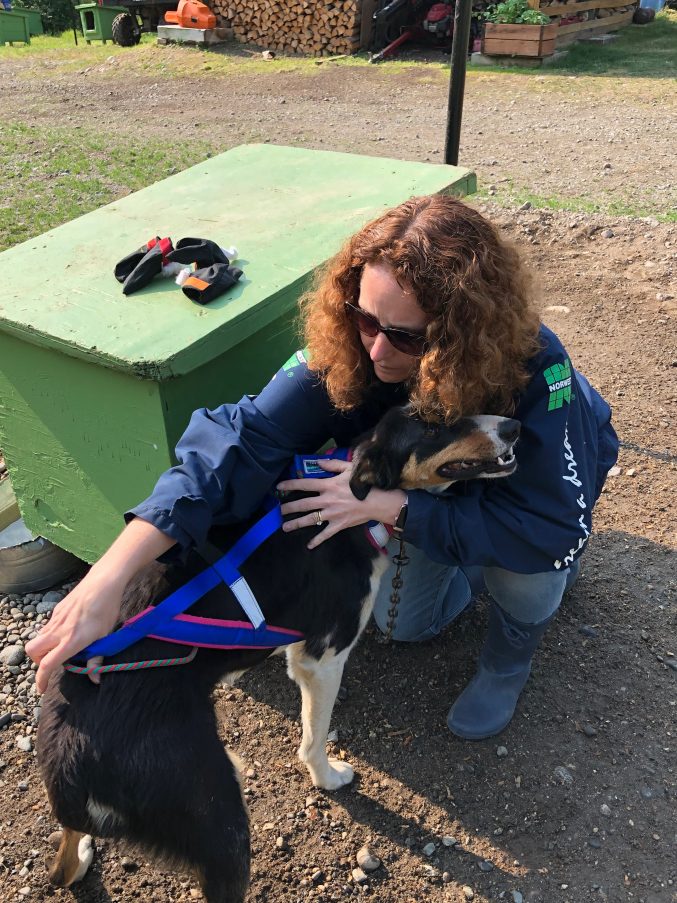 We then continued our learning with a presentation on the wildlife in Alaska.  We looked at the wood bison's habitat and restoration, moose population changes, and adaptations of the muskoxen.  It was interesting to learn about the restoration project of 2015 and reintroduction of the wood bison to parts of Alaska.
The teachers were actively involved acting out population changes that can occur to these animals, the defensive nature of the muskoxen, the adaptations the muskoxen have to survive in arctic weather.  Teachers consider comparing and contrasting these three animals.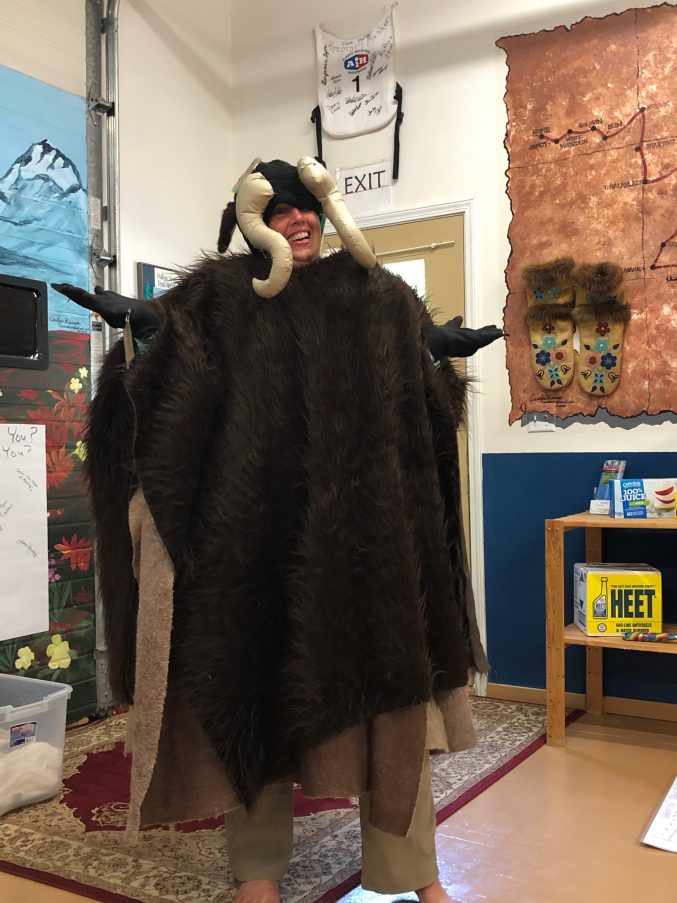 The morning continued with Janelle Larson, a librarian from the Anchorage school district.  She shared with us some great reading resources that she uses in her classes.  Check out these great books!
We ended our afternoon using our creativity to complete a lesson on measurement and sled building.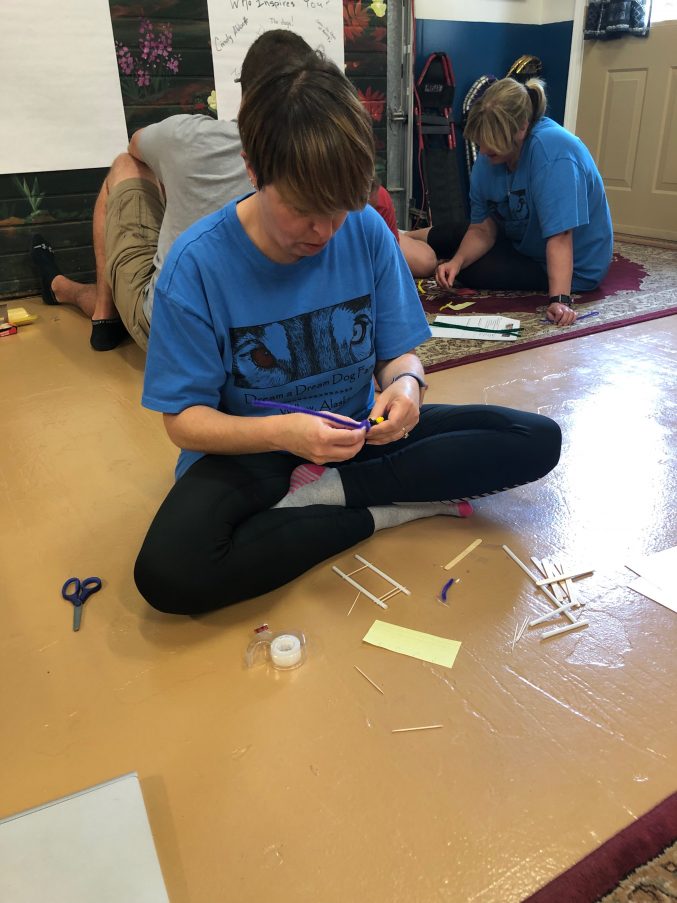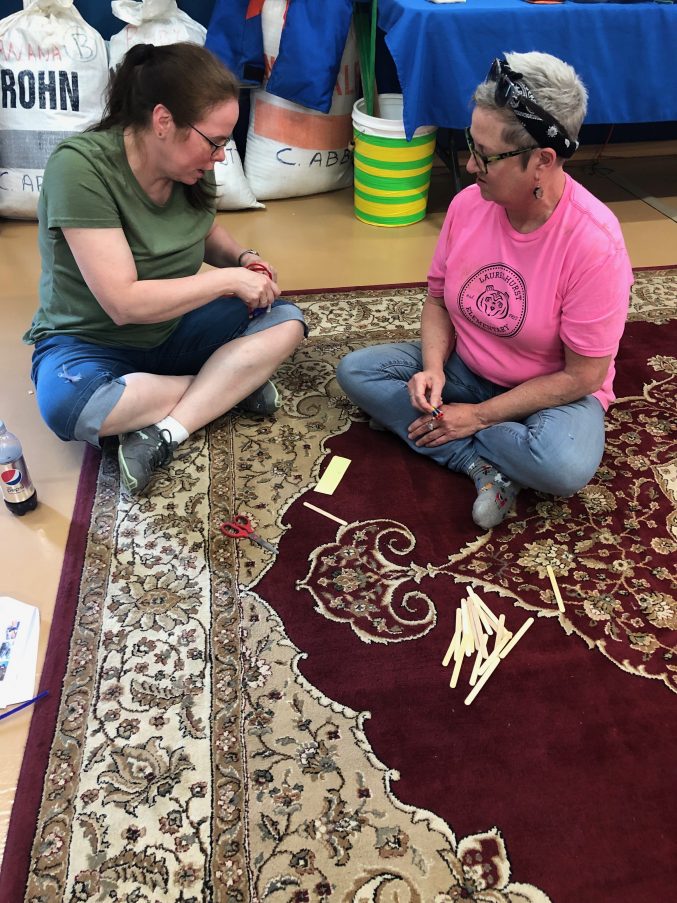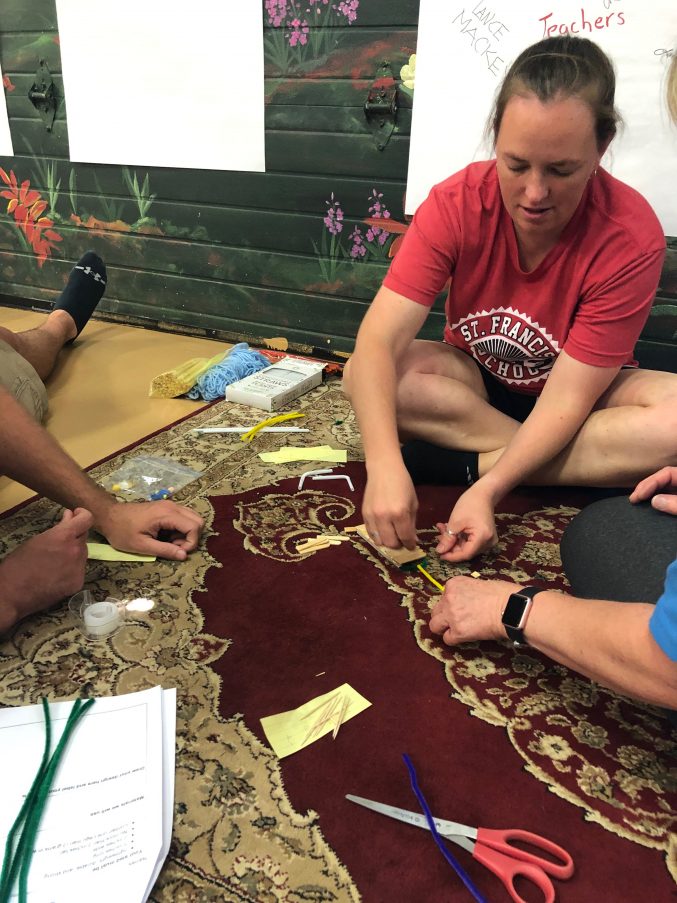 After a full day of learning and creating, the day ended with a fantastic dinner at the Wildflower Café in Talkeetna!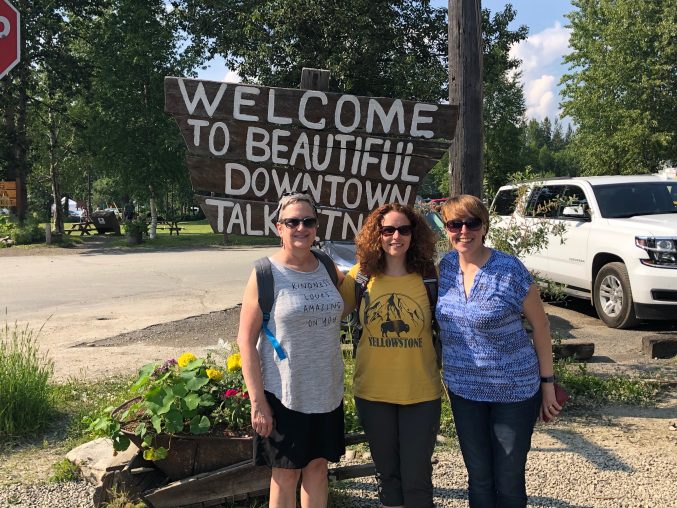 More tomorrow from Summer Camp 2019!
Teachers: Check out this lesson on measurement: