Tails from the Trail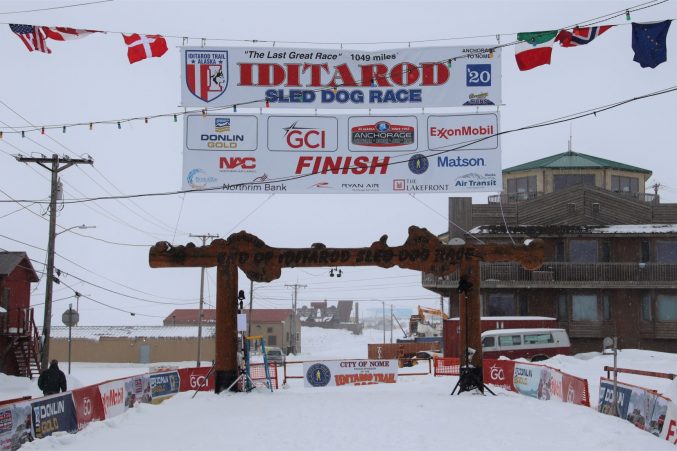 The Burled Arch was ready.  The crowd was gathering.  After 9 days 10 hours 37 minutes and 47 seconds, an amazing run, and a race like no other, Thomas Waener of Torpa Norway has become the 2020 Iditarod Champion!
Thomas left Saftey at 9:17pm traveling at a little over 6 mph, making his trip into Nome in 3 hours and 20 minutes.  
Thomas started mushing in 1984. He was a dog handler for Iditarod musher Roger Legaard, Charlie Champagne, and Roxy Wright in the early 90's.  He started long-distance racing in 2003 and ran the Iditarod in 2015, finishing in 17th place.  That year he also received the rookie of the year award. Tonight he became the Champion.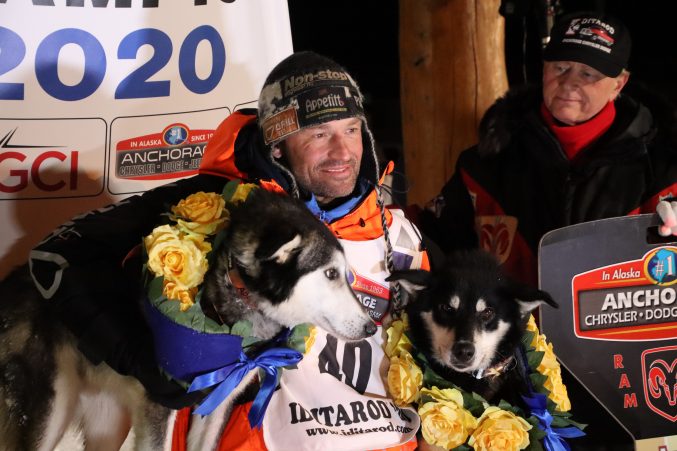 Mitch Seavey and Jessie Royer will be running for second place as the night continues…