Can you tell I am tired…. first wrote Kaltag… Unalakleet, of course it is. THANKS GERRY!
Two Rivers Musher Aliy ZIrkle is back in 2nd place in Unalakleet. While she must be pleased with having passed 3 very strong contenders with Mitch Seavey, Jeff King and Dallas Seavey on the trail, she might not be too happy with this 2nd place thing.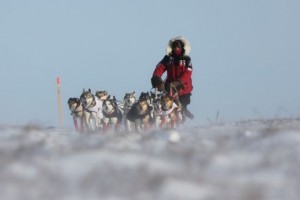 2nd place might be a perfect spot to be in right now. She can see what Aaron Burmeister, who is dropping one dog here, is doing.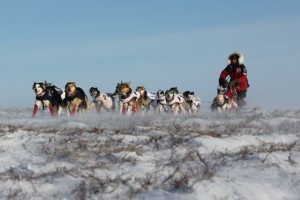 Historically Unalakleet is a spot where Aliy has hit "a bit of a wall " in past years' races. I hope she gets in here well motivated and focused.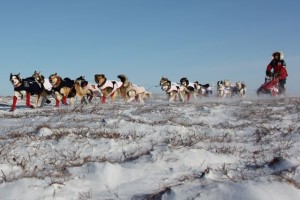 Currently 2 people who have never won the race are out front of Iditarod 43. That must provide motivation big time, for either one of them!
Aliy came in with 14 dogs at 18.06.