OFFICIAL RACE MAP 2021 GOLD TRAIL LOOP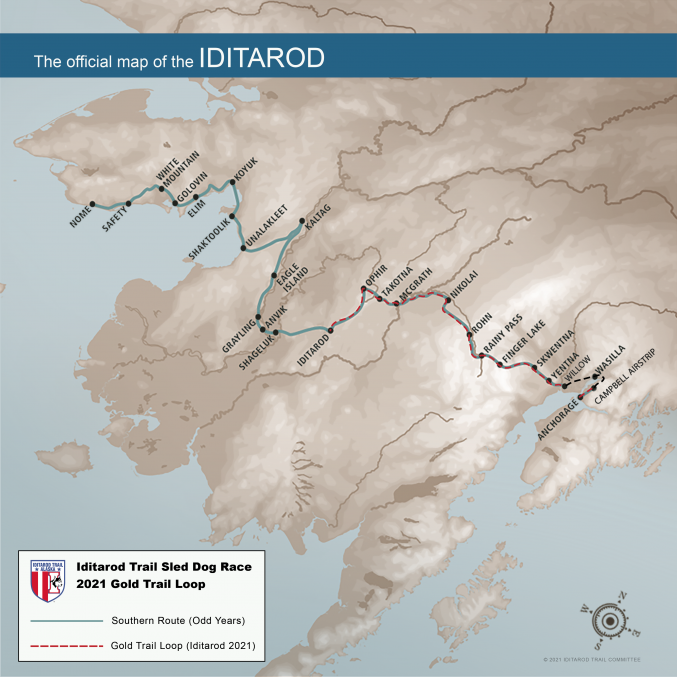 2021 Iditarod trail route may change, based on circumstances.
Adobe Acrobat – Recommended for download or those having device compatibility issues with other formats.
2020 Champion Summary
Thomas Waerner of Norway won the 2020 Iditarod Sled Dog Race with a time of 9 days, 10 hours, 37 min, and 47 seconds. Waerner also received several Iditarod awards in 2020 including the Northrim Bank Achieve More Award, Ryan Air Gold Coast Award and the Lolly Medley Memorial Golden Harness Award. Read more about Waerner here. Due to COVID-19 travel restrictions, Thomas Waerner will be unable to participate in the 2021 Iditarod, but looks forward to coming back in 2022 for our 50th anniversary race.
2021 Race Press Releases
Listed from newest to oldest.